Interview with our software developer / quality assurance professional, Kari
19.05.2017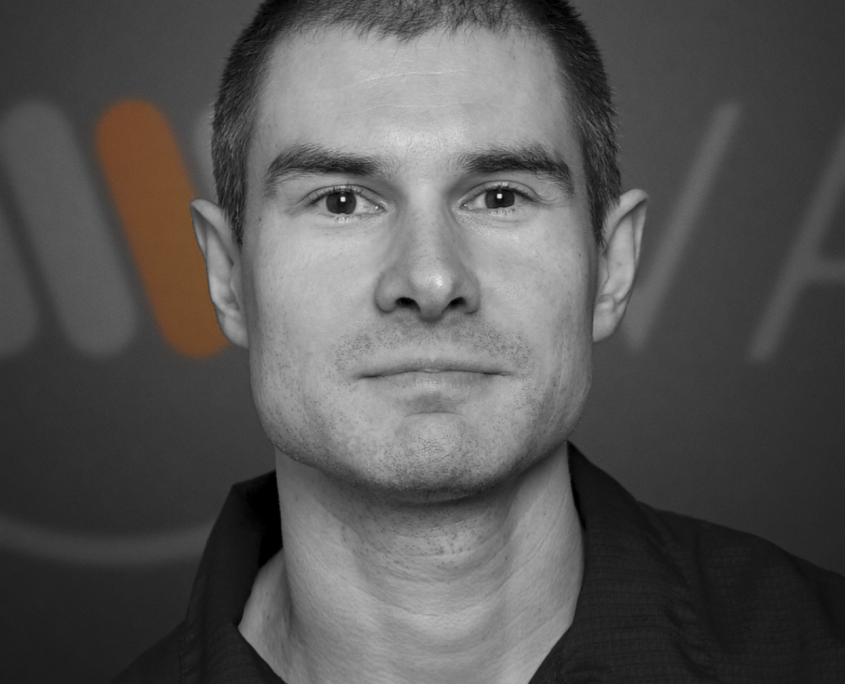 Kari is one of our most competent software developers and nowadays he is also a rock hard quality assurance professional. In this interview he will discuss about working at VALA, his hobbies and some other interesting things related to the software industry.
You have a lot of hobbies. How do you think an employer can support employees hobbies and free time?
Well for one, VALA provides its employees with sports and culture benefits that can be used however one desires. I will probably use mine for swimming and gym training mostly. Another thing is bringing people with similar interests together which can lead to organizing fun events. A major factor in supporting employees is this culture where everyone's free time and hobbies are appreciated. Stress from work should not rule anyone's life.
We have a big ambition of becoming the happiest place to work. What are the most important aspects of creating a happy workplace and a happy company? So, in other words, what should we focus on?
Well, "Happiness is the absence of striving for happiness" – Chuang Tzŭ. I stumbled upon a great article from PhD Michaela Haas a while back: "Why Striving for Happiness Can Make You Unhappy" where Michaela points out an important distinction between happiness — temporarily having our needs and goals satisfied — and meaning — finding and fulfilling our life's purpose. This, supporting meaningful life – including work – is what I believe we should focus on. One aspect of this is providing people with opportunities to work on projects that they find fulfilling.
I feel that here at VALA it is understood that overall balance in life is the key. How this balance can be achieved of course depends on individual aspirations and traits. I think the balance springs from getting to know our people and then doing our best as a community to make things possible – or just cheer you on your way to your adventures.
How do you see the difference between the happiest place to work and the best place to work?
I'd say it really depends on how you view and define these labels; you might not see that big of a distinction necessarily. I see this kind of holistic approach to employee well-being included somewhat in both.
"I feel that here at VALA it is understood that overall balance in life is the key."
How did you end up at VALA?
I got a call from Teemu one day regarding an interesting project via VALA and yeah, I was game.
Why did you decide to take the position at VALA?
After meeting people from VALA and having discussed company culture and plans for the future I felt that VALA matched my vision of a company I would like to work for. I felt that not only I would be able to get excellent possibilities for professional and personal growth into a direction of my choosing but I would be able to influence a great deal on how the company evolves as well.
What have you learned during the last year?
Having worked for multiple companies during the last year I feel I have learned valuable things about characteristics and nature of different kinds of working environments. For example, how company policies, tools and people can affect the outcome of projects. In an ideal scenario, these three support each other.
How do you see the future of VALA Group?
I see VALA evolving as a group of motivated people aiming to make the world a better place.
"I felt that not only I would be able to get excellent possibilities for professional and personal growth into a direction of my choosing but I would be able to influence a great deal on how the company evolves as well."
What would you like to learn next?
I would like to further expand my skills in quality assurance and dive deeper into evolving test automation tools and practices.
What do you think quality assurance is really about?
To me what I see as being essential in QA is aiming to understand what the goals are – as well as possible – by means of clear, open and easy communication. And then, with this understanding to use the best methods and tools available in order to find out and communicate the current state in relation to these goals.
What is agile testing in your own words? How does it differ from "traditional" testing?
In agile testing we have to deal with frequent changes: there might be a new set of features every week. Because things are changing so rapidly we need to have really good – preferably automated – regression tests in order to make sure that something that was working yesterday is still working today.
Why and how should companies employ agile testing?
The "why" I think is project, company and culture dependent. However, when agile testing is employed I would put a big emphasis on test automation, especially Black box Automated Tests or BATs. These tests can have a really high ROI per line covering essential features – or the entire system – and also acting as absolute requirements. Basically, these tests can describe what is required for acceptance in a way that it is easy to understand for all stakeholders. To get a good bang for the buck, I recommend starting with the most essential smoke tests first and implementing necessary BAT framework components alongside this process. An important goal for the framework is to make tests as easy to do and understand as possible.
"I would say that consistency wins in quality assurance, as in sports."
Next "big thing" in the whole IT-industry? Why?
Well, I could name a few super cool things around the corner: IoT together with advanced artificial intelligence and augmented reality applications. I bet these are going to hit big as soon as necessary technologies such as 5G and practical consumer products become available – hopefully soon.
What do you think will be the next "big thing" in quality assurance? Why?
My guess is that for QA, it is mostly adapting to these new kinds of media, networking and devices.
How do you feel about Robotic Process Automation?
I would say that consistency wins in quality assurance, as in sports. This is what Robotic Process Automation provides for the most part in addition to freeing resources from repetitive tasks.
You're pretty outgoing and sporty guy, could you tell us a bit about your hobbies?
In general, I value cooperation, creativity and freedom both in my hobbies as in work.
I love the process of learning a new sport and experiencing the joy of development and success that come with practice. I have lived near sports centres and facilities most of my life – this is something that I value a lot when choosing a place to live.
Alongside playing piano and guitar I started with competitive swimming, judo, football, ice hockey, slalom skiing, tennis and gym training at elementary school age.
Later in high school I got to make a long-time dream of mine true by getting a skydiving licence and performing in Helsinki Dance Institute's street dance group.
Would you want to say something for the people who will be reading this interview?
To those who are looking for new professional opportunities I would say: If you think you'd enjoy being a part of a growing and caring community where you and your work are appreciated, and where you can have a say in pretty much anything, I can recommend VALA wholeheartedly. To those to whom VALA might be a company to collaborate with I can simply say that we deliver! I have absolute trust on the skills, motivation and knowledge of our people.Would you like to join Kari in the pursue of Happiest place to work? Apply here, it only takes about one minute :)!