Working at VALA – expectations vs. reality Part 2
13.03.2023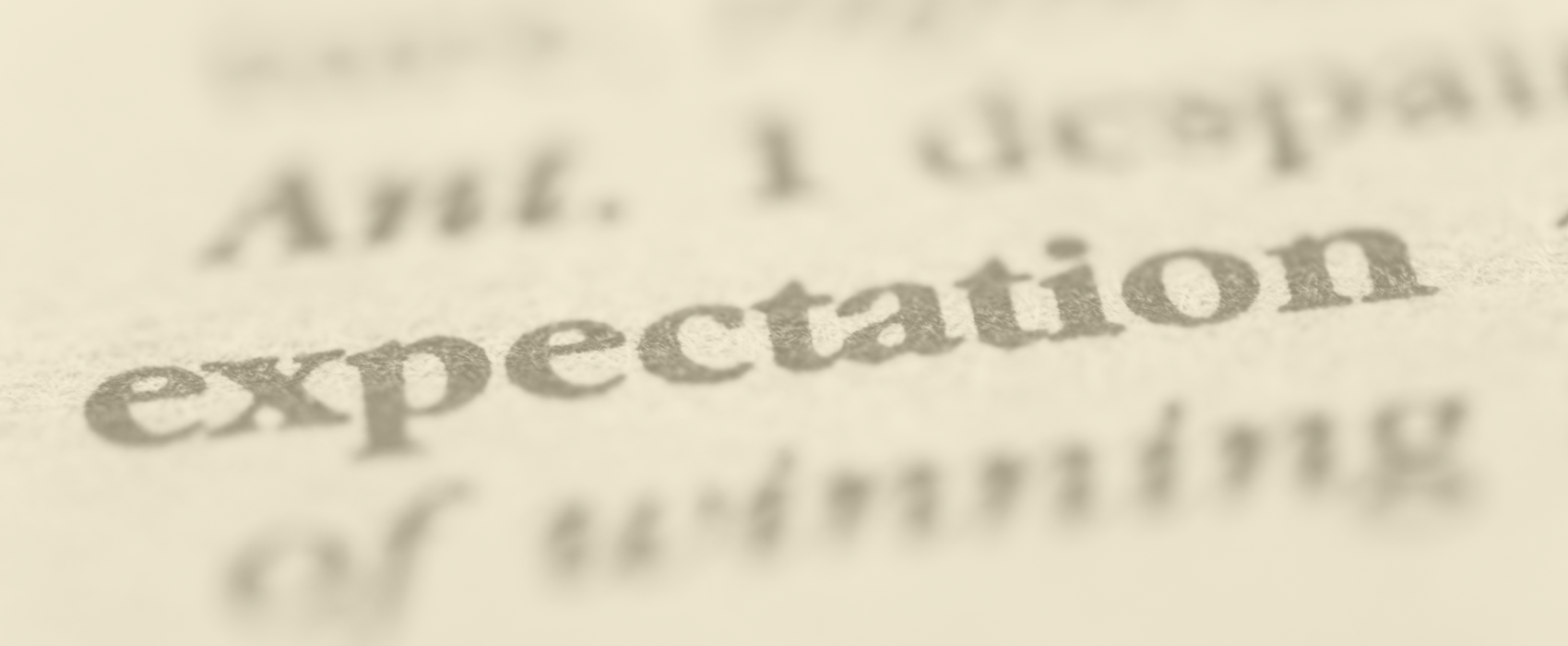 If you were interested in a company, would you rather listen and believe what the company says in their marketing materials, or the people who work there? That's right…
At VALA we try to make the gap between marketing and reality as small as possible, if even existent. For that purpose we created this series where we interview VALA people after about a year at the company.
This is the second part of the series, with interviews of Kaisa, Nina and Paavo. If you want to read the first part too, you'll find it here.
Kaisa

What were your expectations towards VALA as a workplace / employer?
Kaisa:
When starting at VALA, my expectations were mostly on the project front and in the opportunities to experience different environments. I was expecting and hoping to get experience on different customer companies and different IT systems and technologies – to work in the QA field in different kinds of organizations and projects.
Have your expectations been met?
Kaisa:
I've now been working for VALA almost 1,5 years and these expectations have definitely been met! I'm now working on my third customer project since I started at VALA, so I've already gained experience on two very different customer companies and IT systems before beginning the current customer project.
Gaining experience on different customers and projects has helped me to grow my "QA tool box", to find the right ways to develop QA issues and activities in customer projects in different situations.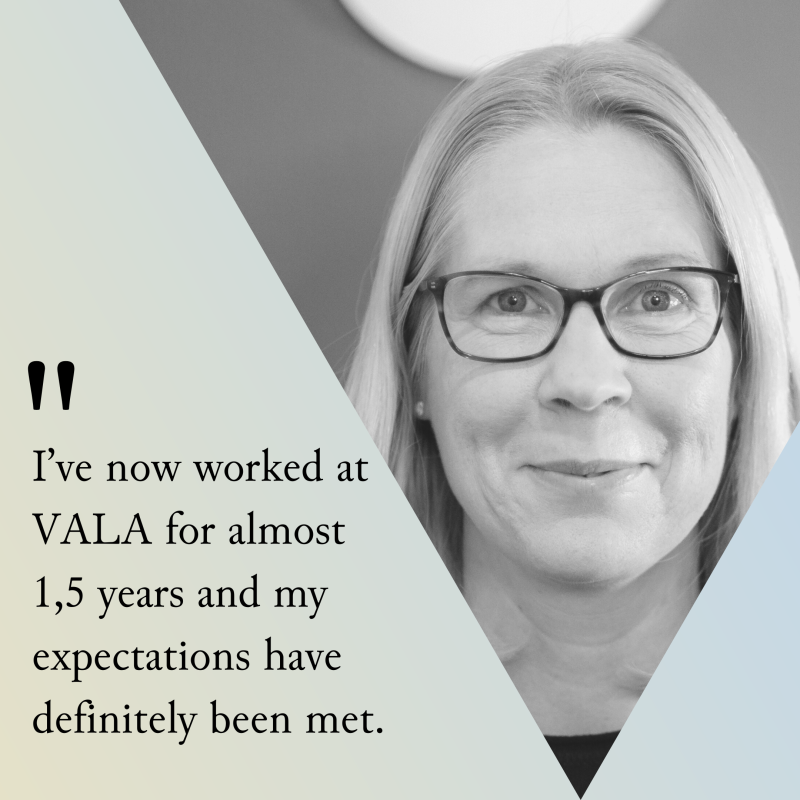 Nina
What were your expectations towards VALA as a workplace / employer?
Nina: I had heard about VALA some years ago and then I noticed that an old colleague had joined VALA, so I talked briefly with her before applying.
The recruitment process was fluent and I had really nice online meetings with Ada and Teemu, unfortunately in the first time I was in second place, but it took only a bit over a month for Teemu to call me with an offer.
I was looking for a place where I could work on meaningful projects and still have time for personal development and studying.
Have your expectations been met?
Nina:
I have to say that I have been really enjoying my first year at VALA, I have had a chance to work for 2 different customers in totally different types of assignments.
First was different from any other assignment during my 12 years as a consultant and I learned a lot about project work and also about myself.
I have had a chance to study together with inspiring colleagues in a study group and been encouraged and supported in my public speaking endeavors. I think I have gotten more than I expected!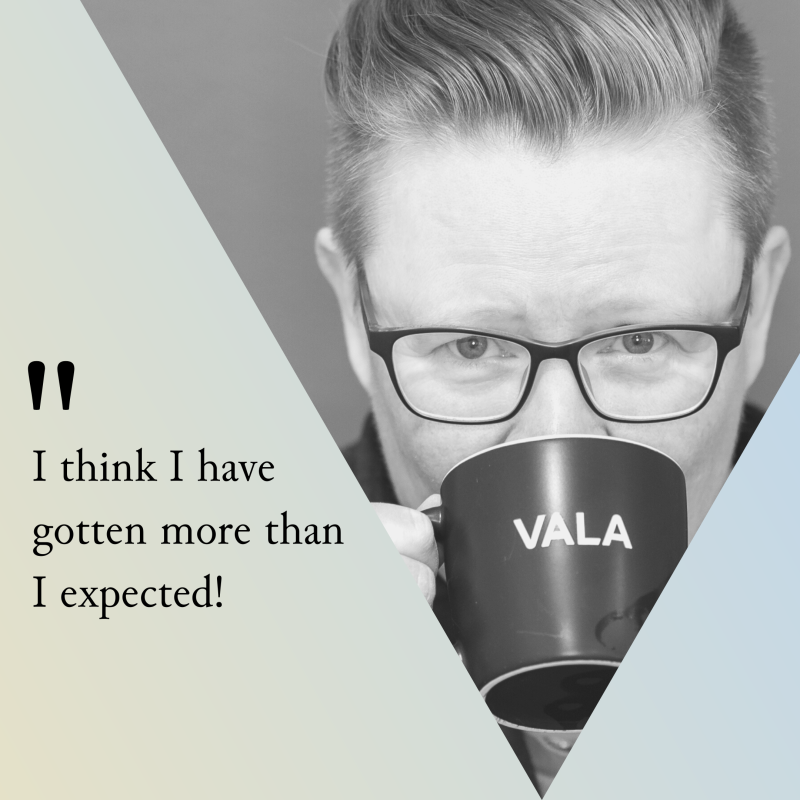 Paavo
What were your expectations towards VALA as a workplace / employer?
Paavo:
I joined VALA from an established industrial company, so was hoping to be introduced to more of a startup company with drive, skills and knowledge, low bureaucracy, and friendly colleagues and supervisors. The opportunities to learn and grow would be abundant and there'd be plenty of get-togethers.
Have your expectations been met?
Paavo:
Things have definitely lived up to what I expected. Already before I had set foot in the office, the admin-team had found me a project where I'd be able to fully exploit my skills, experiences, and strengths – in a domain that is my passion: sports.
I was quickly introduced to another one where I was able to expand to new knowledge-areas: native apps. All the while, I was encouraged to go deeper into my existing programming and automation skills and eventually gained my first test-automation project.
Oh, and did I mention I got to arrange our participation to the Helsinki Midnight Run and that the company paid for everyone's participation fees and the pre- and after-party?
There are definitely opportunities to step into the limelight and show your claws at VALA. One of my colleagues recently gave a speech at Testing Assembly, and just today our Admin-team introduced a plethora of options to organize activities.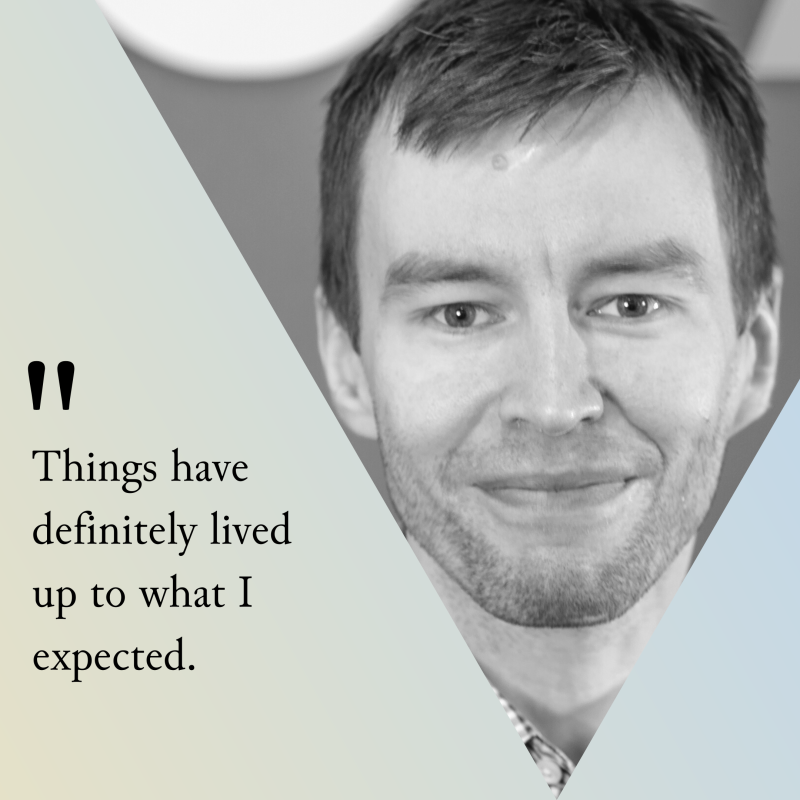 That's it, thanks for reading. More episodes for this series coming soon!