People
What VALA people think of their employer?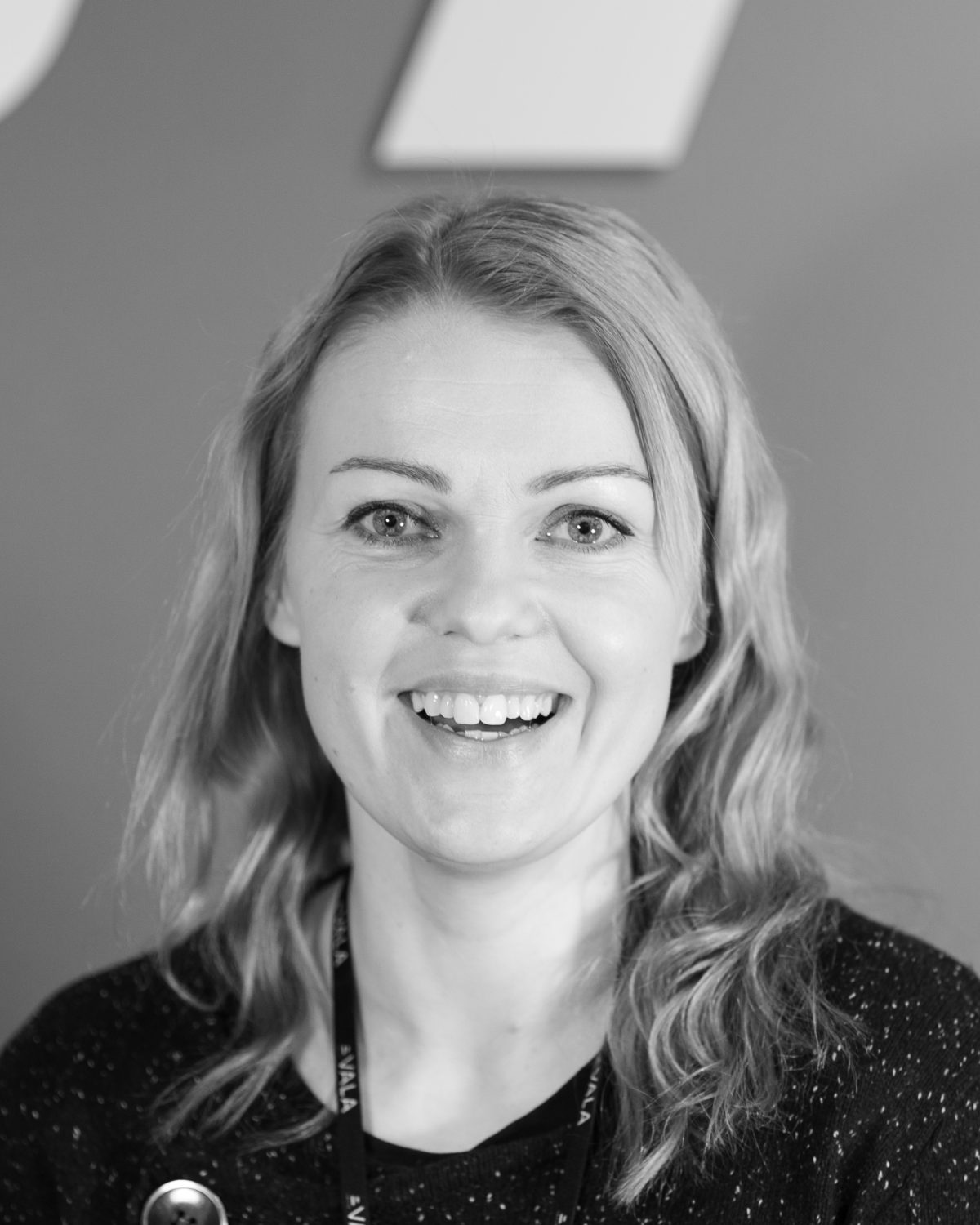 Mari
qa lead
When I was around twenty years old and was contemplating what I wanted to be when I grew up, IT jobs were not at the top of my list of options. I hadn't even heard of testing and quality assurance. Many coincidences have shaped my career path, and to be honest, if someone had asked me twenty years ago where I saw myself in twenty years, I wouldn't have been able to imagine all the different career opportunities and where they would take me.
I started working for VALA in February 2020, just before the coronavirus pandemic hit. It was a huge leap into the unknown consulting world for me, having had a long career in the insurance sector with the same employer. Over the years, I had been involved in various system development projects, starting out as a tester and requirements analyst and later as a test manager for the last ten years or so. Although the change was nerve-wracking and even scary, and was not made any easier by the exceptional circumstances brought on by the pandemic, VALA welcomed me with open arms from the very first day, and the feeling has been warm, safe, and accepting ever since. Even though most of my working hours as a consultant are spent at the client's site, it has been wonderful to see how small gestures and attention from the VALA team create a sense of belonging and openness, where there is nothing that can't be talked about with them. At VALA, people are always treated as human beings, with all their emotions and thoughts, never just as employees.
VALA has also allowed me to work as a QA lead for one of Finland's leading media companies, where I have learned a tremendous amount about a completely new industry over the past three years. I am a strong perfectionist by nature, and as a result, I have come to understand why a quality-oriented approach is close to my heart in everything I do, and why I ended up in quality assurance in my career. Discussing quality, what it means, how quality can be ensured, and what constitutes "sufficient" quality is fascinating. I am in a privileged position because in my role, I get to see things from a developer's perspective, going into the nitty-gritty details, as well as working very closely with the business side to understand how solutions serve end-users. And above all, how quality can be continuously improved!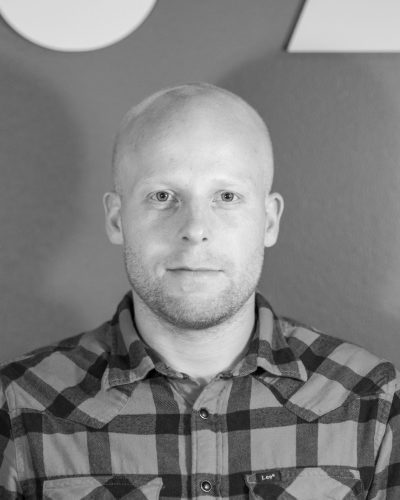 Esa
TEST lead
Every now and then I face the question that how I eventually ended up working in the area of QA and software testing. Well, it was as with many others – a coincidence rather than a strict career plan. Recently I noticed that I was asking myself what is that what attracts me to my work. It is difficult to give one answer, but I think that among the main aspects are the unlimited possibilities for professional development and the various roles in the projects.
You can dig deep into the smallest details when performing hands-on testing, utilize the most modern test automation techniques or you can find yourself developing a testing strategy for a large-scale enterprise. Quite often the concrete results of the work are present: A well tested component or a system, company wide improved testing procedures or a fully automated testing process. Sometimes even a combination of all the previous.
Before starting at VALA I had been following the company for several years. Sometimes I was wondering that is it true what you can read about VALA. E.g. the vision of happiness and the possibility to choose you own project. Well, now I can tell that it really is true. The atmosphere in the company has been very positive, welcoming and supporting since the day one. Nowadays there are more than 100 of us at VALA, but the small company vibe still exists. Despite the fact that things are extremely well at the moment, the company is continuously developed. And the best thing is that every VALA employee is involved in the development.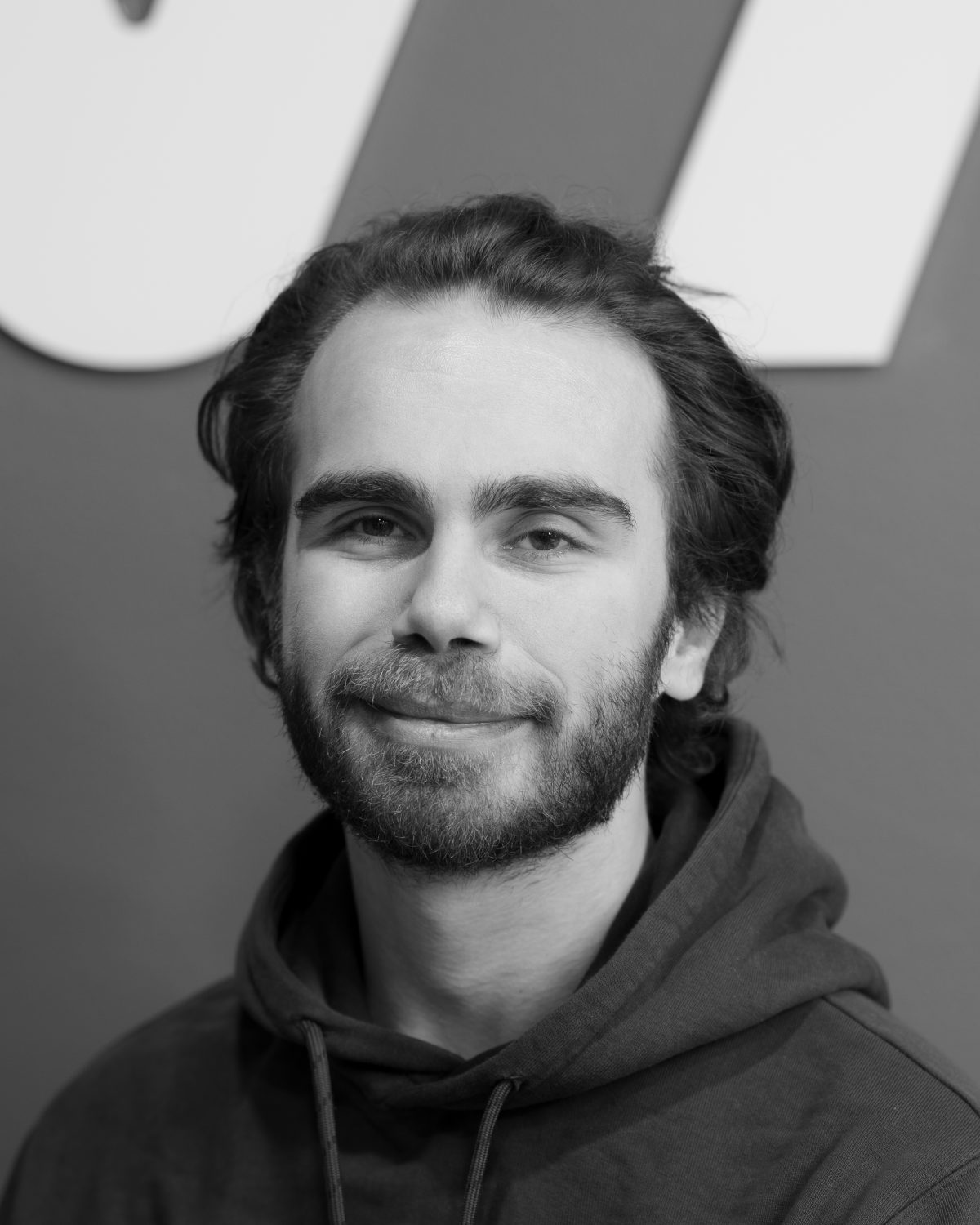 Bardhyl
Test automation developer
Not a long time ago I was torn apart by my career choices I had ahead of me. The field of physics had many challenges to offer, but none of me them caught my interest in a meaningful way. At the time I believed I was moving towards an unsatisfying and uninspiring career path.
That was about to change when I took my first programming class. The day I wrote my first Hello World program was exhilarating. The Japanese term "ikigai" refers to having a meaningful direction or purpose in life. That was the day I found my own "ikigai".
Few years have gone since that day and I've found my way through software development into test automation. I get to do two of my favorite things, come up with elegant solutions to complex problems and automate the boring and mundane stuff. Working at VALA has given me everything what a young and aspiring person like me needs, challenging projects in a friendly and compassionate environment.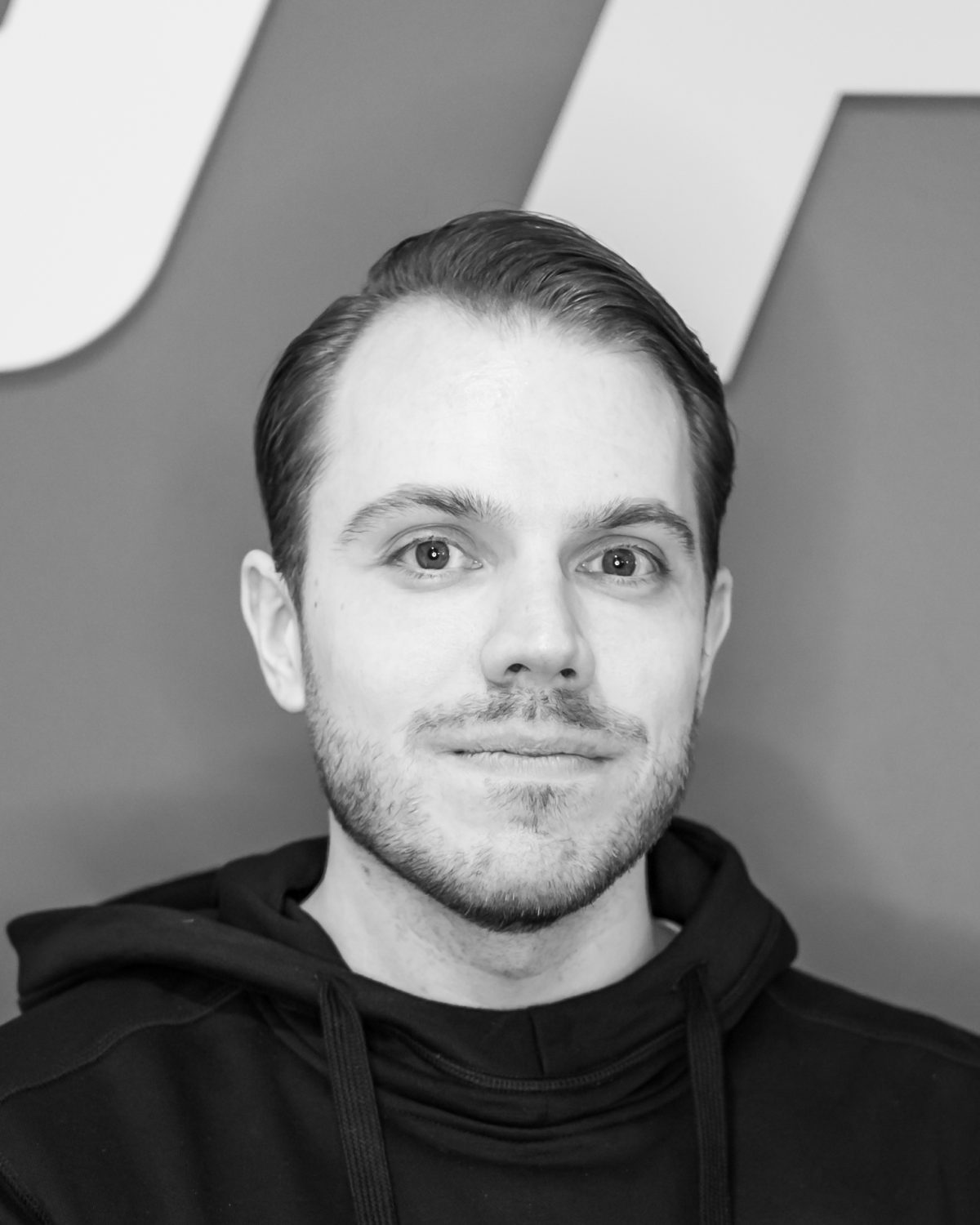 Jan
Test automation developer
I have been working in the IT field and studying coding and software development for several years. Diverse career paths and endless learning possibilities offer interesting opportunities for a person like me who is interested in technology and is eager to learn continuously. There's always a new tool or programming language to learn or to go deeper into.
Test automation has been my main interest since 2017. I enjoy developing test automation mainly because I get to automate repetitive testing tasks which allows people to concentrate on more productive work and to get constant feedback of the quality of systems under test. Test automation development is in many ways similar to any other software development. It provides a lot of freedom in implementation and room for creativity, but it also takes skill to write maintainable and effective test automation solutions just like any coding.
I chose VALA as my employer mainly because of the company culture. It's been a joy to notice how VALA's culture and values aren't just empty rhetoric, but they are present in every-day work. Right from the start VALA felt like a home and the people were great. VALA listens to my professional ambitions and what kind of projects I would like to work with, not to mention taking care of my personal well-being. At VALA people are truly #1.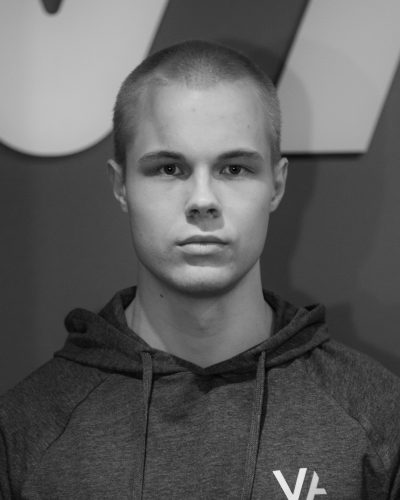 Juha
Test automation developer
Software development is my passion, and that also sparked my interest in test automation. I enjoy trying to find creative solutions to technical problems in both testing and development tasks. Software quality is important to me, so I find it very rewarding to get to work on stuff that directly contribute towards it.
I like that at VALA, my interests are taken into account when looking for a suitable customer project. I enjoy both coding and test automation, especially using Robot Framework. It's nice that I get to utilize my skills in both areas here.
When I started at VALA the people here made me feel really welcome. From day one it has been obvious to me that people, their interests and their feeling are valued here. The atmosphere at the office is fun and relaxed, and the colleagues are friendly.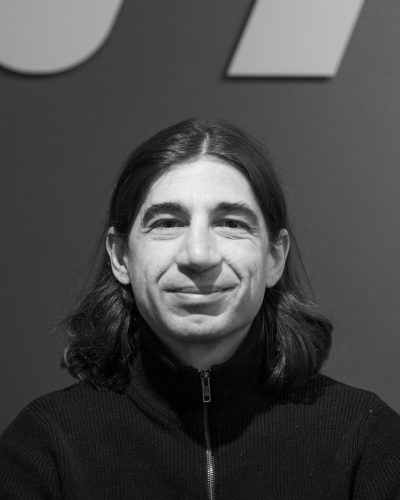 Alessandro
Senior software developer
I joined VALA as a software developer and I enjoy coding and development in general, but I am also very interested in testing and test automation. I enjoy new challenging projects and finding the best solutions for our customers. I am originally from Rome, Italy and I moved to Finland permanently in 2003. During these years I've learnt to speak Finnish pretty well which sometimes surprises my colleagues.
Prior to VALA, I was working in a company in telecom business, and after many years in different roles, latest being software development, I decided to leave. It was mainly because I was looking for new challenges. The first impression at VALA has been very positive, and VALA's atmosphere and colleagues have proved to be just as comfortable and encouraging as in my expectations. I have been very well received!
One of the greatest positive things in VALA is the emphasis on people rather than simply employees. Another fact I consider important is also VALA's support for personal development. I believe that, from the point of view of professional development, VALA is one the best places to work in this field.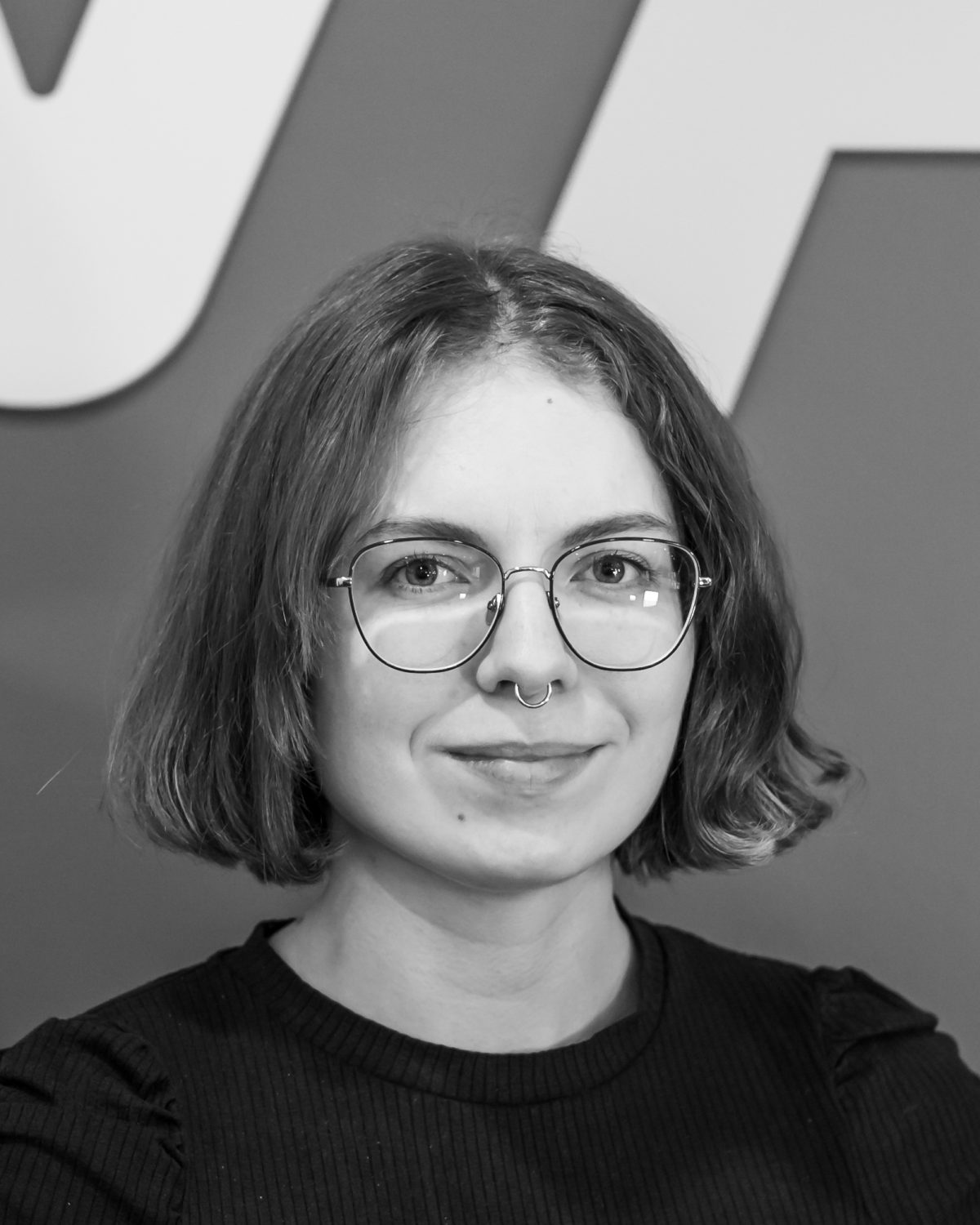 Sanna
Test automation developer
I ended up in test automation somewhat by chance because I had used Robot Framework during a few summer jobs. My background is in robotics engineering, and I started working at VALA about two weeks before I graduated. I started looking for my first post-graduation job about a month earlier and had heard many good things about VALA. I was pleasantly surprised that the job application process was quickly over, and I had already found a job before graduation. I was thrilled that I had gotten a job from such a good-looking place as VALA.
I like solving problems and making other people's work easier. In test automation, I appreciate that it reduces the need for the "boring" routine part of manual testing, frees up time for more meaningful testing, and speeds up feedback.
VALA has a great team spirit, and people are encouraging and friendly. VALA has proven to be a good place for someone interested in test automation and QA. My preferences are taken into account, and I can influence the choice of projects. Despite the great team, my first project didn't feel right for me, so I was able to switch project. I feel that my current project suits me and my background better. VALA has also helped me plan my career and think about what I really want to do in the future and what I should do to achieve my dreams.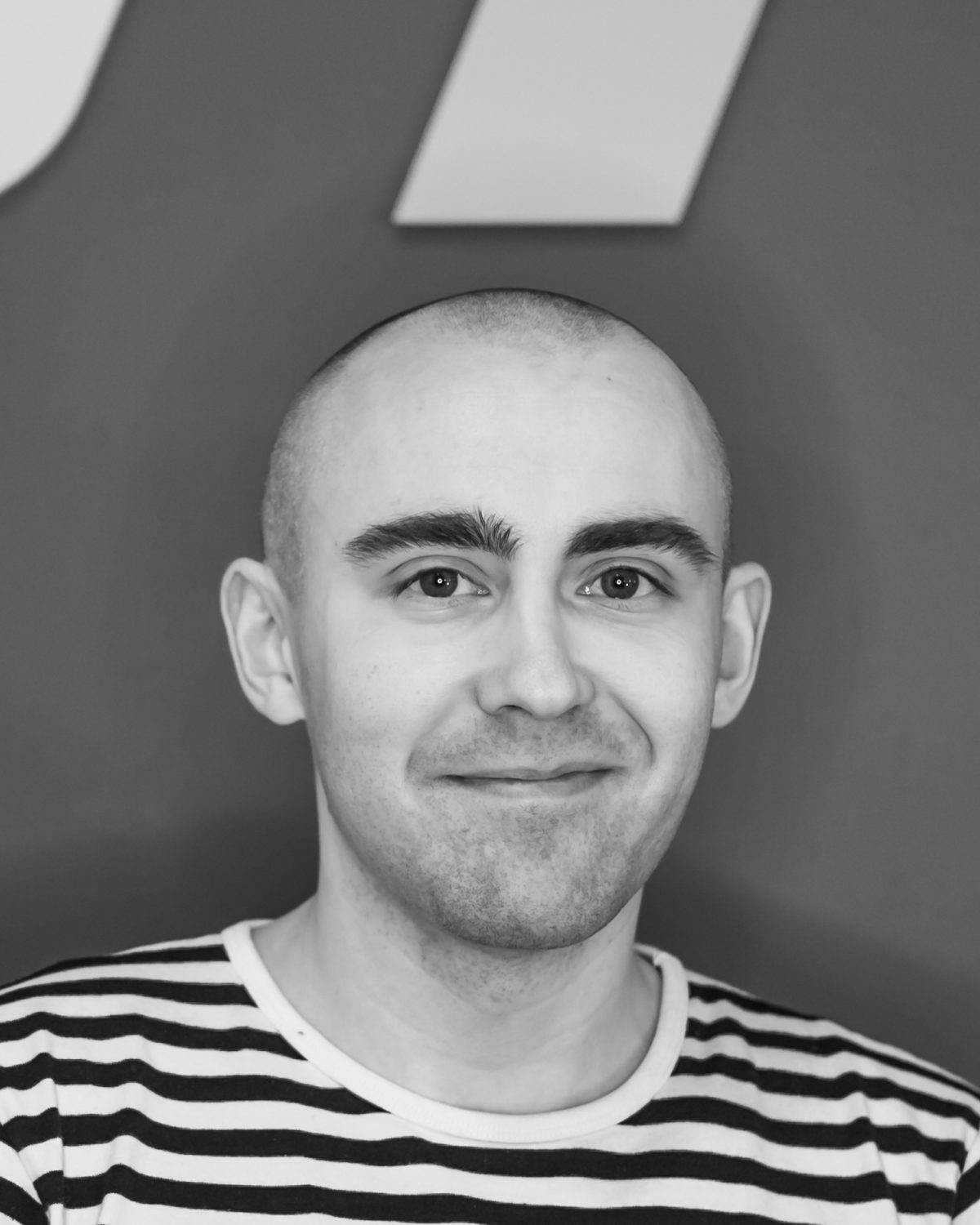 Tomi
Software developer
I'm a software developer mainly because I love the rush when I figure out a bug or do something cool that someone else couldn't. Every project there tends to be something new to try and mastering something new is always an satisfying feeling. This job also comes with great benefits cozy office, good coffee, flexible hours and opportunity to work remotely and much more.
Before joining Vala I was working as an embedded systems developer for a few years. After a while I got a bit bored and wanted to do something different. At first quitting my cozy job felt like a huge gamble but the feeling vanished rather quickly when I entered the Vala office for the first time.
The culture is just great, no unnecessary bureaucracy and you can make your own decisions without asking for a permission. I've been given the opportunity to work on projects that I find interesting which tends to make all the difference when your working days are spent with bright colors of text editor. It also helps that the parties have been amazing, benefits are ridiculously good and there is a genuine feeling of a team spirit we have at Vala.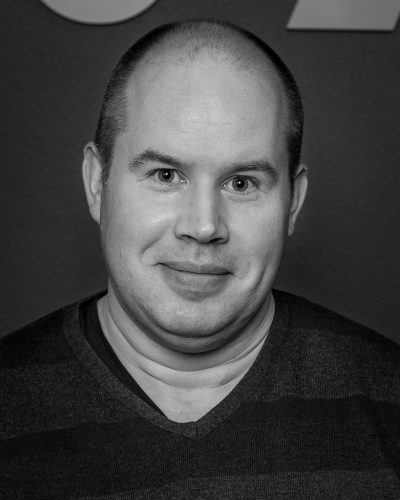 Ante
Test automation developer
I like to work in testing. Each system provides their own challenges; I get to learn how the smallest components in each system are interacting with each other and how functionality of the entire system is built based on these small interactions. When a system is limited, it provides a limited amount of meaningful scenarios for testing. As a tester I must cover these scenarios and eventually go beyond them, explore areas which were not thought to be possible when the system was being designed.
When I discuss with end users and designers I learn a lot – each one of them have their own view and needs regarding the system. These discussions have been enlightening to me as I've learned about new use scenarios and new ways of operating the system.
I've done some software development and I love how a single thing can be accomplished in multiple ways, in a way where the output to the user looks identical despite of the development method. However, usually none of the systems live in isolation as they are a part of a bigger entity. This leads to the situation where the number of combinations of each interacting system is virtually limitless. In such cases the testing goes to one of my favourite areas; the test coverage and risk management – as the projects usually lack the time and resources in testing we need to be able to make decisions that ensure both the maturity of the system and that the needs of the end users are met without sacrificing the quality.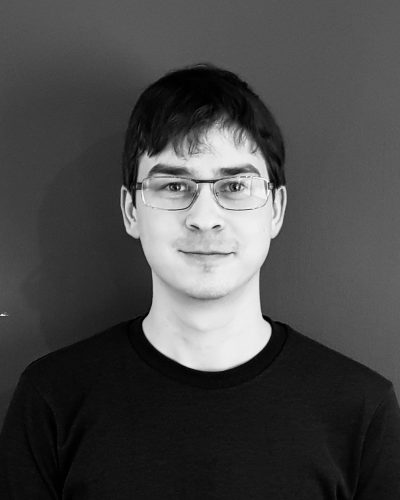 Arthur
test automation developer
I am a test automation developer. I relocated to Finland from St. Petersburg in late 2017. It was very nice to see how much VALA helped me with all the practical matters making the whole process extremely easy.
Next in the schedule was to find a customer to suit my expertise. This project-matching process was done with great attention to my needs too. Eventually I got an opportunity to work with the quality assurance of MTV's digital services. Right now I work with test automation but in the future I would perhaps like to move towards back end development.
The personal approach to employees is one of the many dignities of VALA. Besides that, VALA has clear goals for the future and in what comes to these goals, VALA always considers employees' opinions.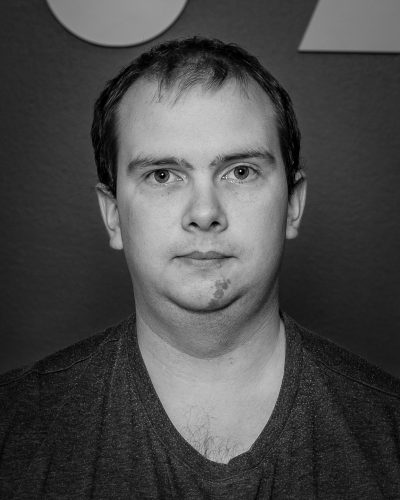 Lauri
Test automation developer
Everyone wants to use software that really work. I enjoy developing test automation solutions because I want to help our customers to create as high quality products as possible. For me it's important to find proper challenges in my projects so that I can constantly get better in my work.
From the first moment at VALA, I've realised that people are valued and respected here. Everyone's professional development is supported. At VALA, I can work with projects that are important and meaningful to me. Moreover, projects, where there's just the right amount of challenge to enable constant development.
The atmosphere at VALA is very positive and there's no unnecessary bureaucracy. This way we can always serve our customers flexibly and according to their needs.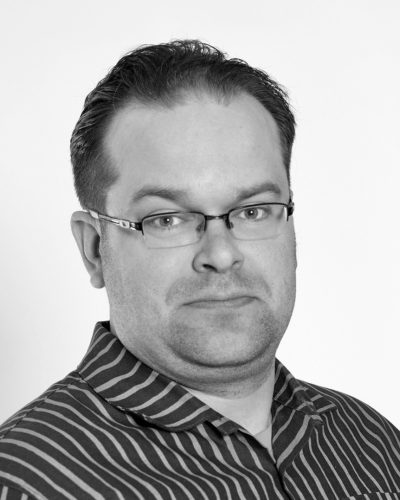 Panu
Test automation developer
The fact that I can learn new technologies and tools is the best aspect of my job. At the moment I work as a test automation developer/tester in a digitalization service company. In my current project I've produced test automation solutions mainly with Protractor and Cucumber.
At VALA I particularly like that people are so kind and helpful. It's always easy to get help and everyone are easy to approach. Moreover, there are no hierarchies. VALA constantly supports professional development and learning new technologies.
Because my work is done mostly in front of a computer, it's good to exercise on free time to keep the back pains away. For me the sport in question is Crosstraining.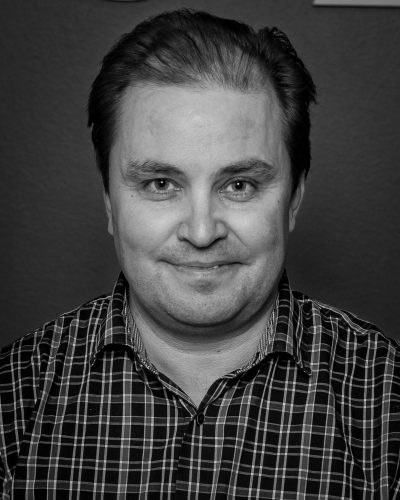 Mika
Test lead
I Like various challenging quality assurance tasks. The most enjoyable projects for me are ones where I get to work with our customers but also with other stakeholders. At the moment I work as a QA manager/tester in one of the finest media companies in Finland. Media industry is somewhat new to me, so it has provided many new challenges and thus kept the work interesting.
The quality of a software can be affected by choosing the right people and the right tools. It's important for me that we have motivated and positive people here at VALA. People that support each other and work together as a team. VALA supports me by providing the needed tools and education and also the best QA professionals to work with.
My experience with VALA has been positive. Here people are respected and the wellbeing of each individual is taken care of. Development discussions are not just a yearly tradition but rather a continuous interaction and discussion. Moreover, it's great that there is a culture of low bureaucracy at VALA which enables us to use our time efficiently for the actual work of helping our customers. Overall, I've been happy to be a part of this successful and fast-growing company.
In my free time I do various different sports. I've noticed that when my body works, my mind works too and I can do my job well. My big goal is to run a half marathon in the future.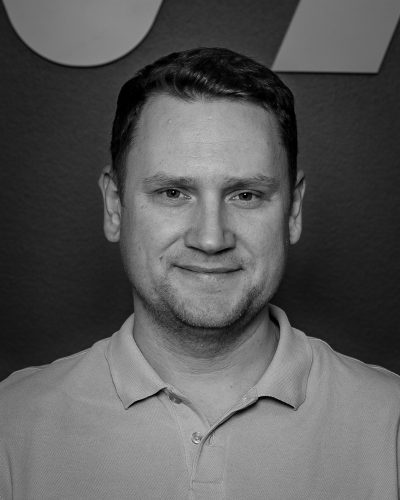 Ilia
Software developer
I am currently involved in mobile applications and system security components development. Creating useful and meaningful programs brings me satisfaction and inspiration for accomplishments. This kind of activity requires perpetual learning and a passion for understanding how software systems work in general and in detail.
VALA, in its turn, provides ample opportunities to realize yourself as an engineer. It offers the projects of all tastes, keeps a culture with all kinds of liberties, gives a warm care of every employee, encourages education and cultivates happiness.
Working at VALA means being a part of fantastic team. Every employee is both an experienced professional and a great person.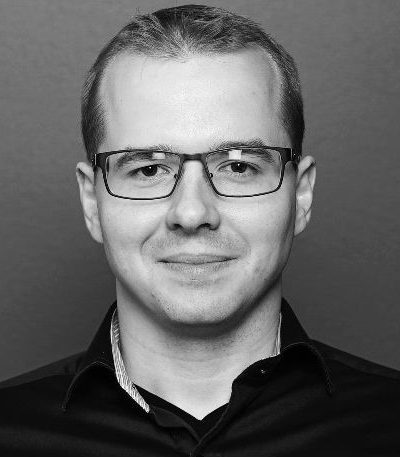 Kai
Software developer
Tool development is something that I enjoy in software development. It is a great feeling to create tools that helps others improve their existing product or ensure the quality of completely new software. In the past, I have developed custom test tools for Nokia. At VALA I've been mainly doing Test Automation, especially with Robot Framework, for various customers.
What I enjoy most about VALA is that I get enough challenges to keep the work interesting. VALA has customers who are not afraid of building complex systems to achieve their business goals.
The people I've worked with at VALA are much more experienced than myself. What I'm starting to learn from them is that the best developers can complete the project alone but by working together we can deliver something much more.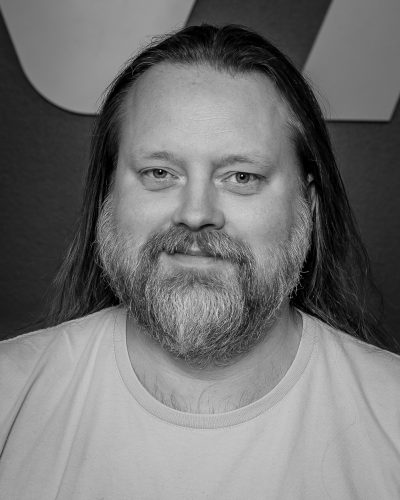 Hans
Software developer
I am a programmer and software developer. I like coding because it's relaxing, solitary work which is a good complement to agile software development which is really all about people. I really enjoy the whole agile cycle and if it is lacking, I make sure that it is fixed. And I love getting into the team spirit!
I came from the game industry, and was curious to what lays beyond, and VALA has not disappointed me yet. I'm learning a lot which is the most important thing. Currently my main responsibility is working with a very ambitious startup company. The future is exciting!
Outside of work I enjoy playing games, whether it be board games, computer games or badminton. Tactics, and strategies and puzzles to be solved. And sleeping.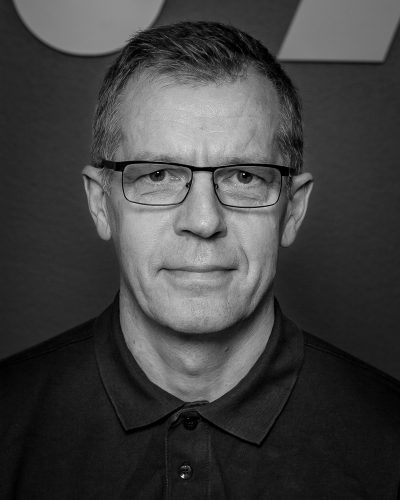 Matti
Software developer
I am a software designer and developer. I enjoy a position where I work in cooperation with the customer. I like versatile tasks that require a wide range of skills. At the moment I design and develop new features for a customer software and simultaneously I'm working as an administrator.
I have had a positive feeling about VALA since the first encounter. People are respected here, and everyone can be themselves. In VALA caring and personal development show itself through concrete actions.
I have worked as orienteering coach and those skills I can utilize in my current work. In both, the work and orienteering, it is about personal development and efforts to improve the performance and success. It is about setting goals, selecting the right route and planned progress towards the right direction.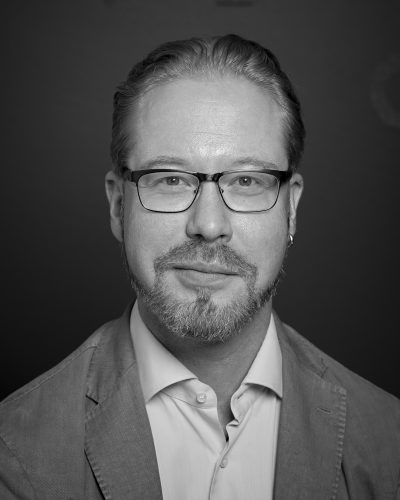 Sampo
Quality assurance expert
When speaking of VALA I can honestly say that everything that was promised when joining the company a few years back, have come true. No-nonsense attitude towards business and facing people as people – clients and workers alike – have made this one of the good guys to be working with. Challenging customer projects and amazing colleagues keep me interested and active. The positive attitude towards the future in a growth company is inspiring also to an experienced software developer and quality assurance professional. VALA also takes care of its people's professional development in great ways. And it's been fun so far!
VALA Stories
Company culture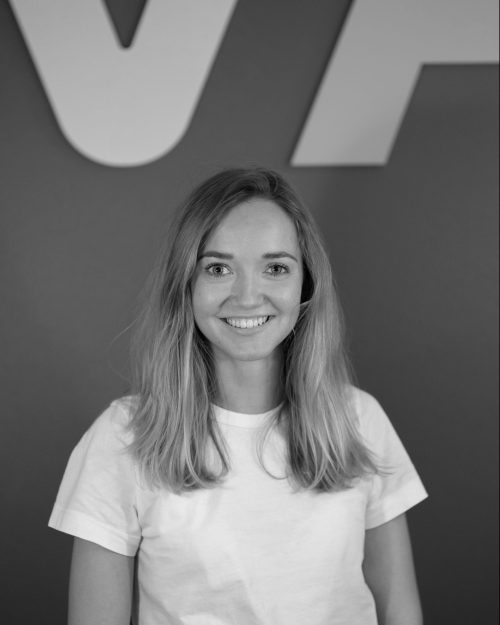 VALA Stories
Company culture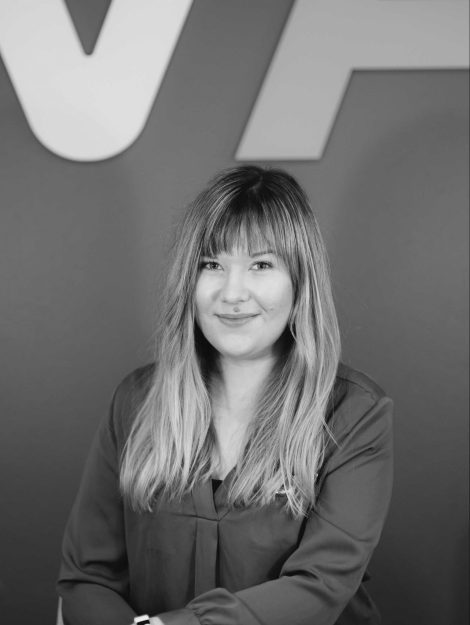 VALA Stories
Company culture