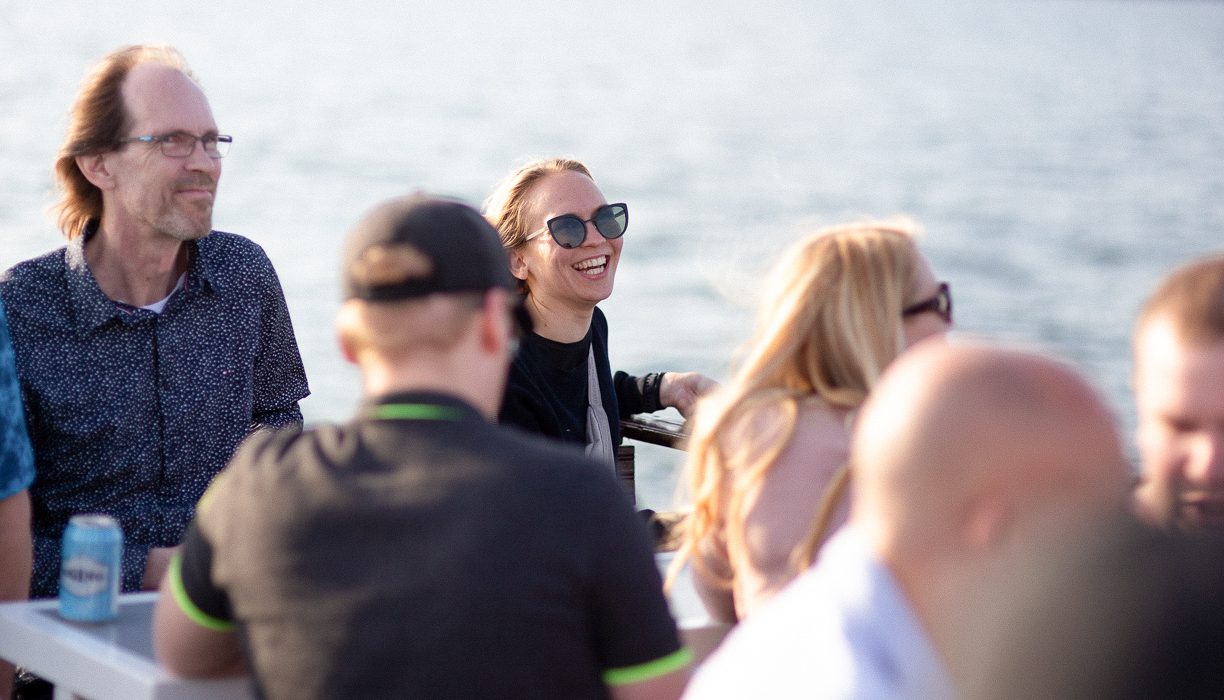 VALA's culture
It's difficult to condense VALA's culture into one specific definition, because culture is not a fixed state. Instead, it is constantly defined and re-adapted through the components that VALA people bring to the table. We have, however, made a conscious decision of upholding certain values and objectives that we hold vital no matter what happens. These values, which are incorporated into our strategy, affect our work culture, atmosphere and decision-making, both small and large-scale.

VALA's culture is more than just inspirational quotes on screensavers and office walls. VALA's culture is a combination of action, attitudes and relationships, with a hint of idealism.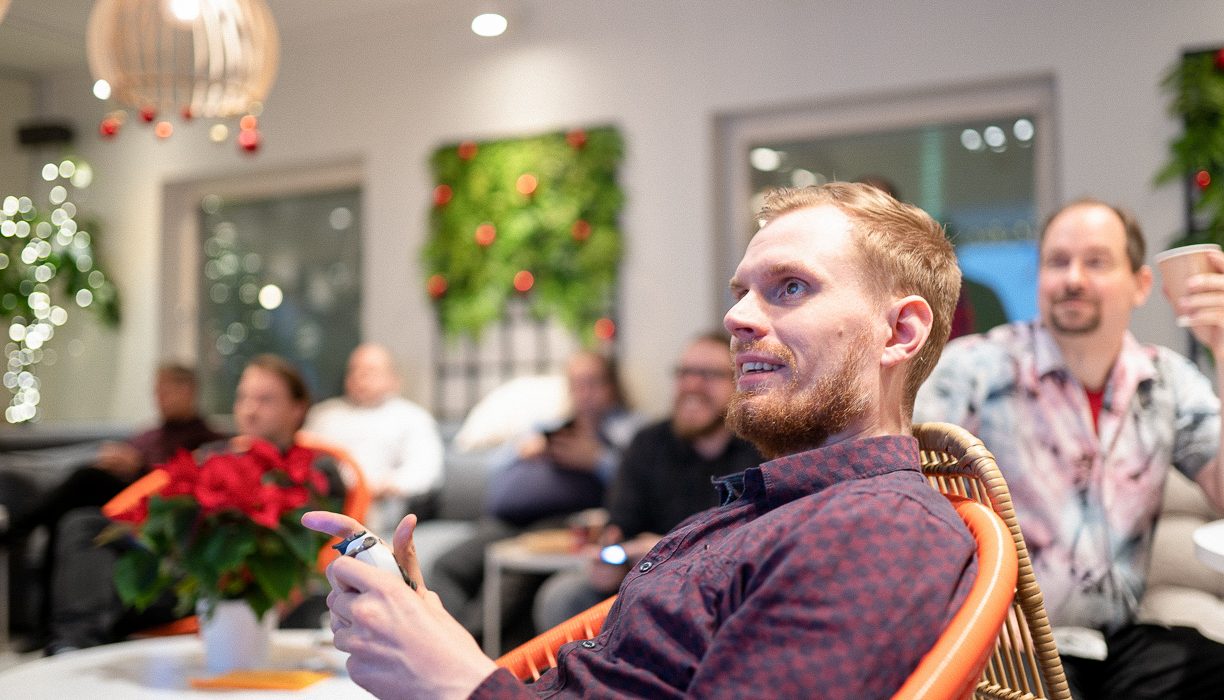 Meaningfulness at the core of happiness
For a number of years, VALA's vision was to be the Happiest company by 2020. In 2020, our employee satisfaction scores were at record high, we won the Tunto service award for "Most successful employer brand of the year (with special mentions for best management and most transparent employer brand) and our national employee-NPS scores were of the very highest in the industry. Due to these reasons, we felt we had reached a milestone that we had been driving towards for a long time. However, something was missing.
The pursuit of happiness as an absolute objective does not lead to good results, partly because happiness is not a lasting emotion. Just as other emotions, it too will pass. Also, obsessing about happiness can yield the opposite emotions. In addition, happiness is definitely not easy to measure, let alone beneficial to be compared to others.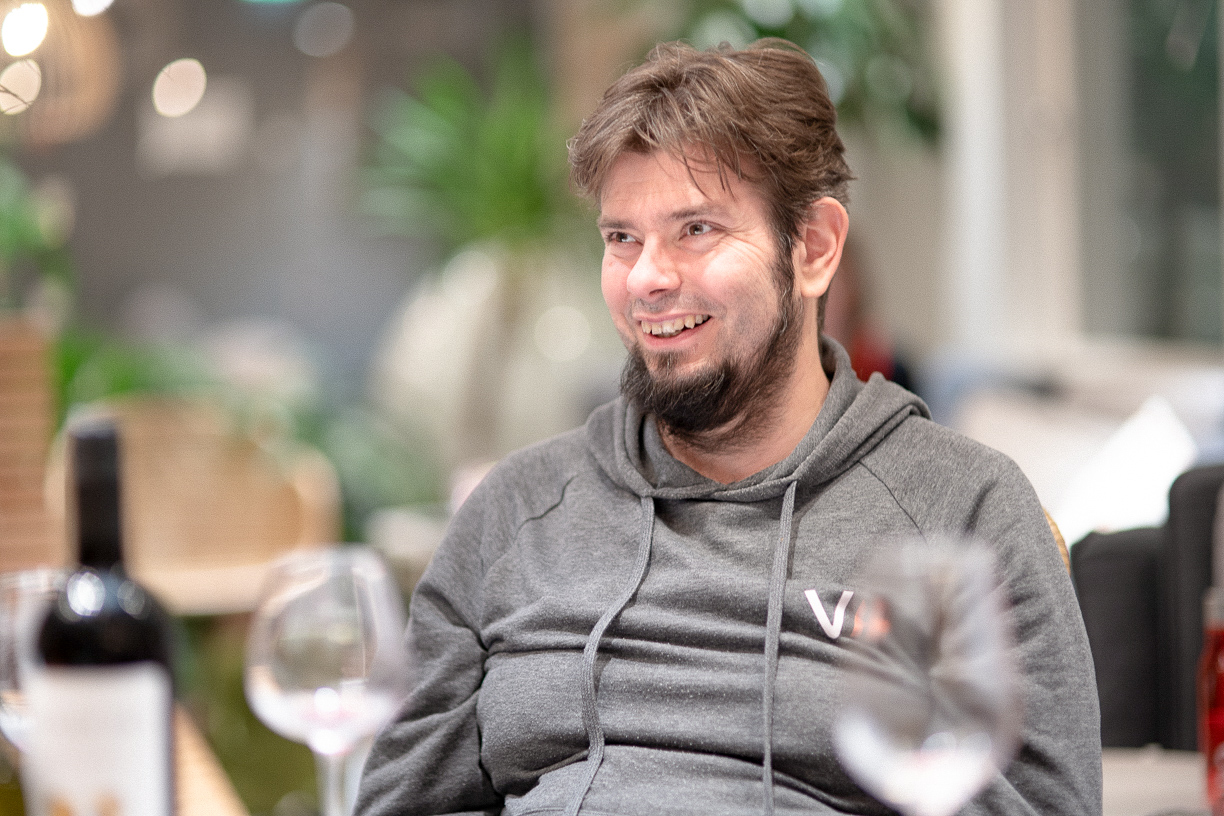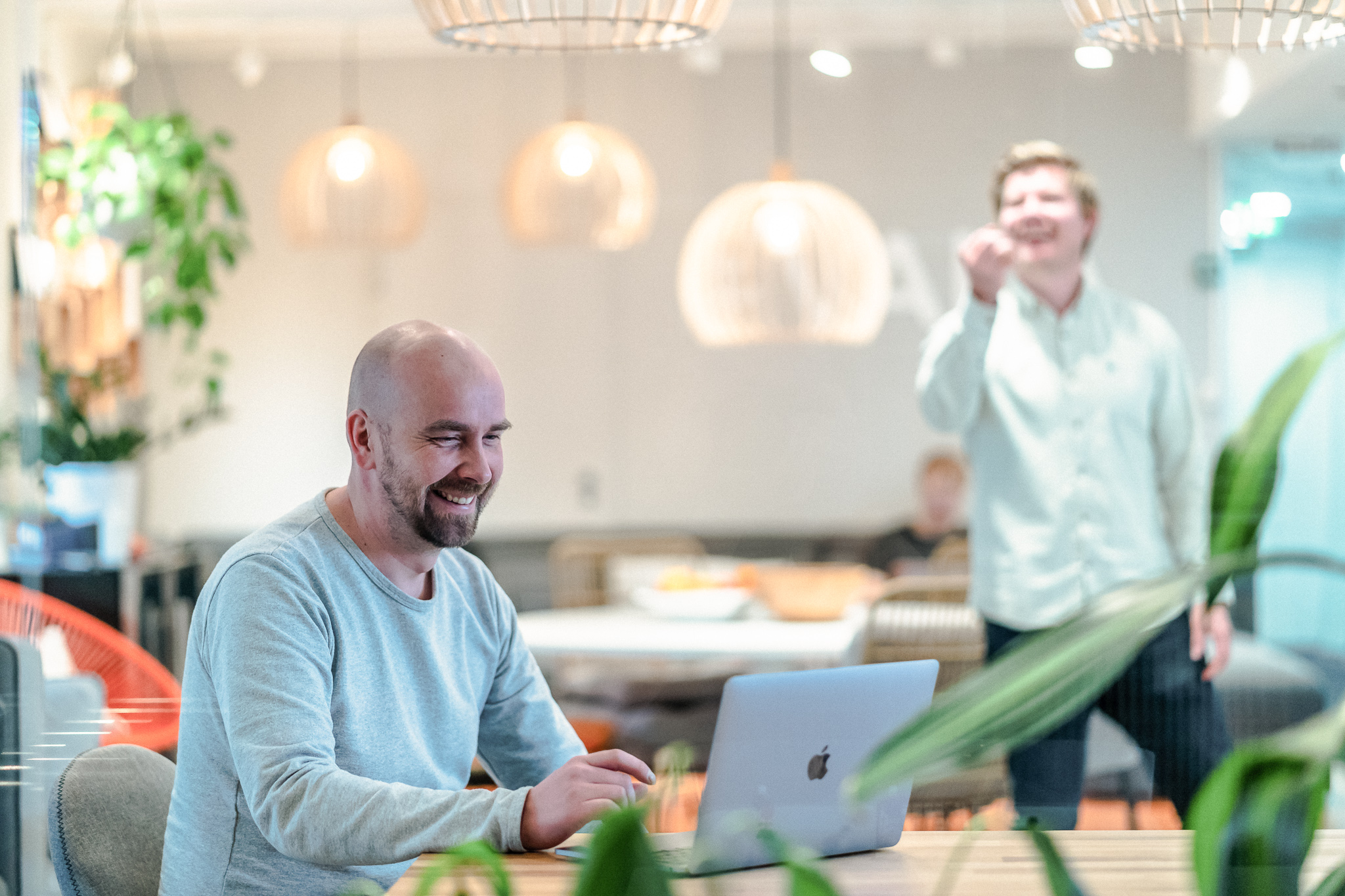 Therefore, we came to a revised realization – our job as an employer is to provide the means for VALA people to be as happy as they can be, if they want to.
This realization caused us to shift VALA's strategy from simply striving towards happiness, to focus instead on what affects happiness and what makes life and work feel meaningful. And yes, this is quite a challenge but we want to believe that difficult tasks deliver great results.
Whatever people find most meaningful in their work can vary between people, but VALA focuses on supporting people to construct their working methods and objectives to match their requirements on an individual basis.

Empathy is at the very backbone of VALA's operations, since the very beginning when our founder Sami laid the first bricks of a caring culture. In a people business, putting people first is a principle that won't be undermined. Our empathic culture is incorporated with values such as equality, a drive for diversity, strong cohesion and respecting one another.

VALA is a self-directed company. This means that VALA has a very low hierarchy and people lead themselves, through inner motivation and high autonomy. This way of working doesn't only provide us with great freedom, but also requires a lot from a person, so alongside the freedom we enjoy, it is important at VALA to support each other. People decide themselves what their professional direction is, what client project they work in, and what kind of an impact they have on VALA's culture. With high autonomy comes a fail-fast attitude, that encourages trial and error and challenging one's self in a safe environment.

Without ecological sustainability there is no social or economical sustainability. Therefore we aim to have a minimal negative impact on our global and local environment. In our line of business, sustainability affects the work we choose to do with our clients, the partnerships we build and how we run our own operations. A meat-free office, the compensation of every VALA employee's and interviewed applicants' carbon footprint, or the minimization of brand merch are small steps in the right direction but not sufficient enough. Because the imminent climate crisis and the loss of biodiversity are the number one global threats affecting us, our work in this realm will probably never be over and will constantly have to be re-evaluated.

Read more about how our values affect daily life at VALA, from this blog post.

Transparency is about being open and honest with providing answers to questions starting with why, what, how, when and who. In addition, transparency at VALA is about including people in decision-making and providing people with impact. Transparency is based on reciprocal trust, and therefore it's a fundamental value in our self-directed environment.

In a business where our skills and knowledge are at the forefront, staying on top of new technologies and ways of working is essential. We believe we are never "complete" in regards to learning new things. Instead, we aim to constantly question the ways we are used to doing things and we keep ourselves constantly curious about new ways of working.
Our objective is to arouse people's enthusiasm to develop themselves by tapping into their own motivational drivers. Learning doesn't happen simply through a collection of mandatory courses, but instead by getting excited and curious through daily work. These feelings of accomplishment and development breed work meaningfulness.
Life Quality Management- tool
In order to prioritize wellbeing, VALA constructed the Life Quality Management tool to implement our supporting culture into everyday life. The LQM tool enables the care of VALA's people in a flexible, autonomous and comprehensive manner.
We believe "occupational wellbeing" is not a separate topic that can be developed in a vacuum, detached from the rest of our lives. At VALA, we develop wellbeing as an entity, covering all aspects of life and relating to each employee as an individual with specific needs.
VALA's daily operations, employee benefits and support measures are always reflected through the LQM-tool in order to ensure they reinforce our wellbeing all-inclusively and are compatible with our culture.
Professional drive
Respect & Influence
Meaningful work
Professional development
Mental Energy
Freetime & vacations
Recovery, dreams & hobbies
Family & friends
Physical wellbeing
General health
Physical activity
Nutrition & rest
VALA's communities
Working in a business that is not time or location specific, we have to find innovative ways of sharing knowledge, motivating each other and offering both emotional and technical support to each other.
One of the most transformative solutions to this challenge have been the internal communities within VALA. VALA's communities gather people with similar interests to meet up to workshop various topics within the realm of their passion. Currently, there are communities built around Automation, DevOps, QA Leadership, Software development, People Skills and Business & Culture.
Read more about VALA's communities in the three blog posts, part 1, part 2 and part 3.
M-Hub is a community built around topics of quality assurance leadership, testing and modern working methods. The topics of the workshops are planned so that they would offer knowledge, support and inspiration to everyone working in QA, including quality driven software development.
SDC is a community built by software developers within VALA to enable developers to widen their skill set especially by developing software in small internal research and development projects. SDC community shares different viewpoints and experiences about new technologies and working methods, and showcases new features / technologies for other interested people.
SDC is mostly a hands-on type of community, where experimenting and trying new things is welcomed.
The DevOps community's goal is to share knowledge and experiences about DevOps between its participants. On the other hand it can act as a starting point for anyone interested in the cultural philosophies, practices, and tools around DevOps. Moreover, it is a platform for seasoned DevOps culture advocates to share insights on how DevOps steps can be taken in real life situations
DevOps has a strong effect on every day work at VALA, and achieving fast paced development without quality debt requires wise utilization of quality measures and automation, so that each phase in the development and operations has testing in it.

The ACE community gets together to discuss experiences and to look into the future of automation and technological possibilities. The community is also a good place to share hands-on knowledge on how to succeed with different tools and systems under test among other automation enthusiasts.
Automation knowledge is fundamental to our culture and business. It 's therefore essential to keep developing our understanding of various automation possibilities and have cutting edge knowledge on maintainable automation skills and principles.
Smooth Interactions workshops handle work-life skills, interaction and behavior and work-life balance. The community promotes topics such as mentoring, self-direction, a better understanding of yourself and others, impact and consultancy skills, teamwork and cooperation, and conflict resolution. The objective of the community is to uphold and further develop VALA's empathic, autonomous culture.
To uphold transparency and involve everyone in decision-making processes at VALA, the BizzCult community tackles subjects around VALA's business and culture. The aim is to both share thoughts and ideas, but also find solutions to concrete topics through the community workshops. Examples of workshops can include updating VALA's employee benefits, going over the latest economic figures, finding company values in everyday practices or learning how VALA's sales team operates.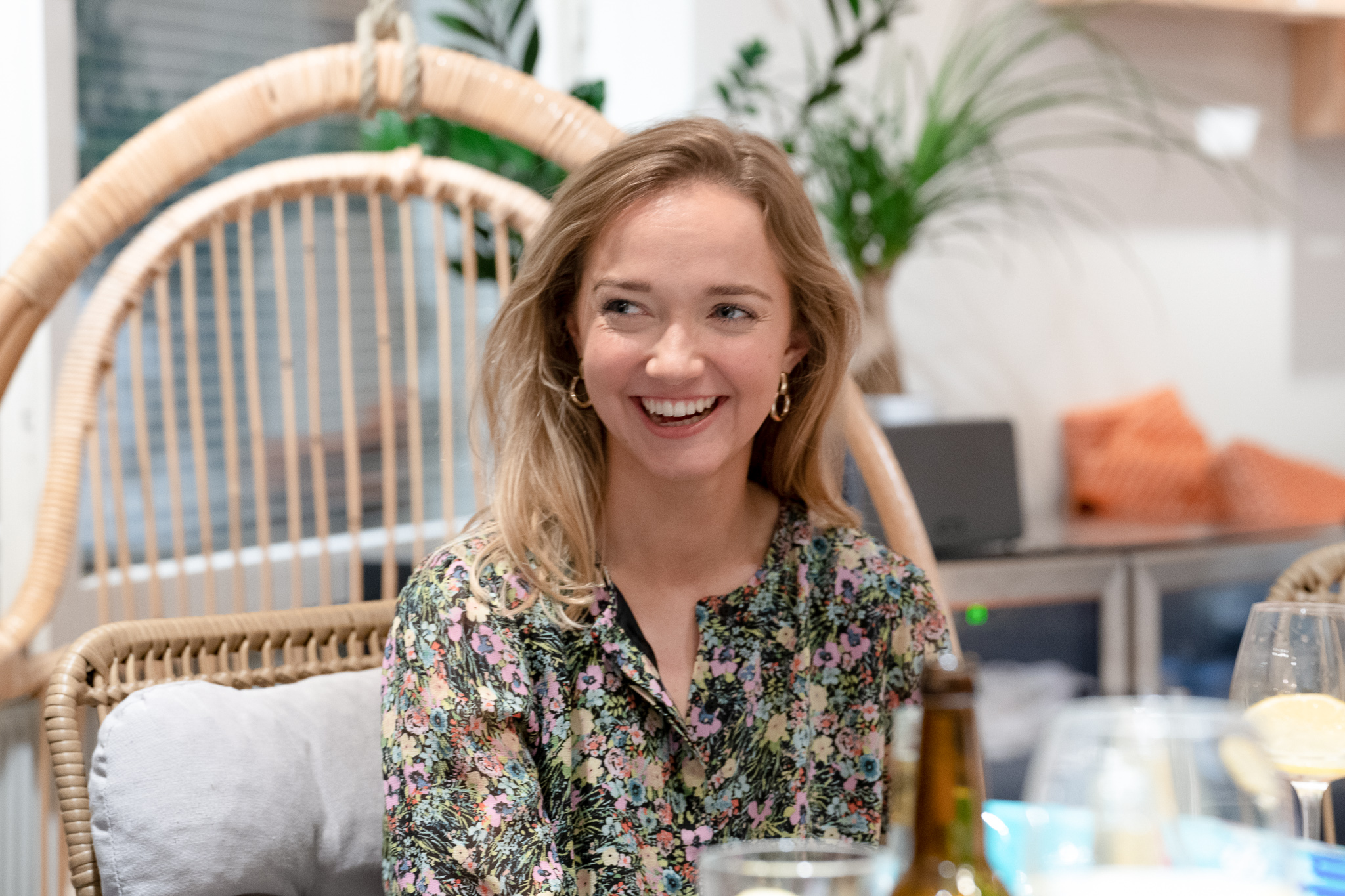 Career at VALA
A career at VALA means interesting and versatile work, sharing our values, working in a self-directed environment, getting to know fantastic people, failing and succeeding, and learning from all these experiences. If you feel that these aspects of work are meaningful to you, read more from our career page!
About VALA from VALA people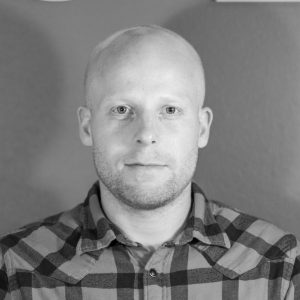 "Before starting at VALA I had been following the company for several years. Sometimes I was wondering that is it true what you can read about VALA. E.g. the vision of happiness and the possibility to choose you own project. Well, now I can tell that it really is true. The atmosphere in the company has been very positive, welcoming and supporting since the day one."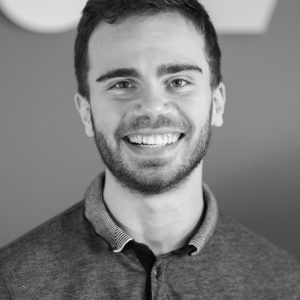 Bardhyl
TEstiautomaatiokehittäjä
"Working at VALA has given me everything what a young and aspiring person like me needs, challenging projects in a friendly and compassionate environment."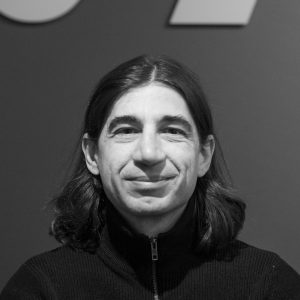 Alessandro
Ohjelmistokehittäjä
"One of the greatest positive things in VALA is the emphasis on people rather than simply employees. Another fact I consider important is also VALA's support for personal development. I believe that, from the point of view of professional development, VALA is one the best places to work in this field."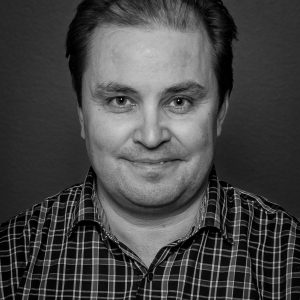 "My experience with VALA has been positive. Here people are respected and the wellbeing of each individual is taken care of. Development discussions are not just a yearly tradition but rather a continuous interaction and discussion. Moreover, it's great that there is a culture of low bureaucracy at VALA which enables us to use our time efficiently for the actual work of helping our customers. Overall, I've been happy to be a part of this successful and fast-growing company."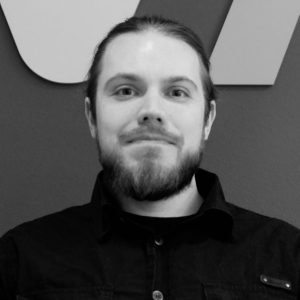 Jan
Testiautomaatiokehittäjä
I chose VALA as my employer mainly because of the company culture. It's been a joy to notice how VALA's culture and values aren't just empty rhetoric, but they are present in every-day work. Right from the start VALA felt like a home and the people were great. VALA listens to my professional ambitions and what kind of projects I would like to work with, not to mention taking care of my personal well-being. At VALA people are truly #1."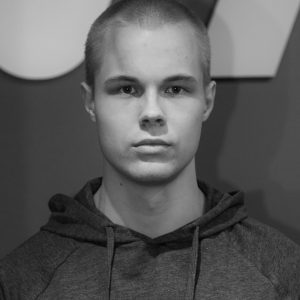 Juha
Testiautomaatiokehittäjä
"When I started at VALA the people here made me feel really welcome. From day one it has been obvious to me that people, their interests and their feeling are valued here. The atmosphere at the office is fun and relaxed, and the colleagues are friendly."