How to thrive as a software tester
DESCRIPTION
Software testing is sometimes overlooked in comparison
with e.g. software development. However, testing and
quality assurance are just as important as development,
and really interesting too.
Would a career as a software testing professional be your
thing? Are you ready to excel in this ever-evolving field?
This guide will provide you with the necessary guidance,
recommendations and information you need to thrive as
a beginner software tester.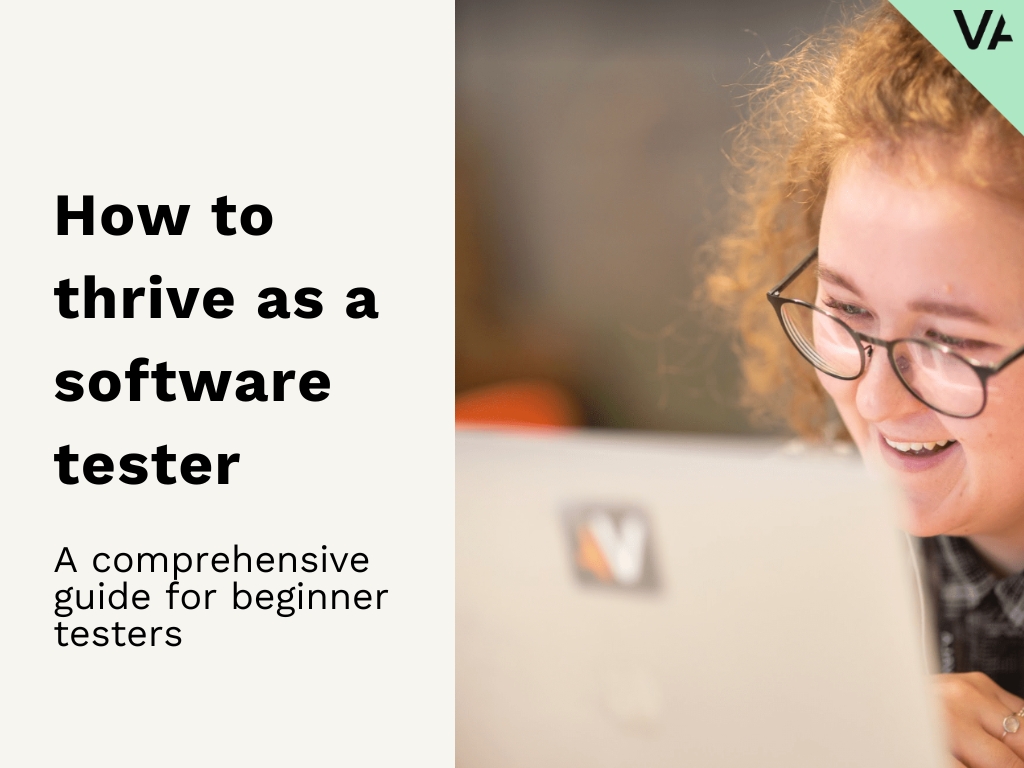 Content
---
01
Understanding the Role of a Software Tester

---
02
Essential Skills for a Successful Software Tester

---
03
What will be your field of expertise?


---
04
Balancing Technical Expertise and Soft Skills

---
05
How to communicate and collaborate effectively with development teams
---
06
Pursuing Relevant Certifications


---
07
Building a Professional Network in the Software Testing Industry

---
08
Staying Updated with Emerging Technologies and Trends

---
09
In what kind of company can you work in?

---
10
Salaries in software testing roles


---
11
Possible career paths in software testing

---
12
Will AI take my job as a software tester?

Open guide here
Our mentality is that we want to share our knowledge to as many people as possible and thus we don't require you to leave your contact details, the content opens directly in your browser.