VALA Joins Work Does Not Discriminate -campaing
20.09.2018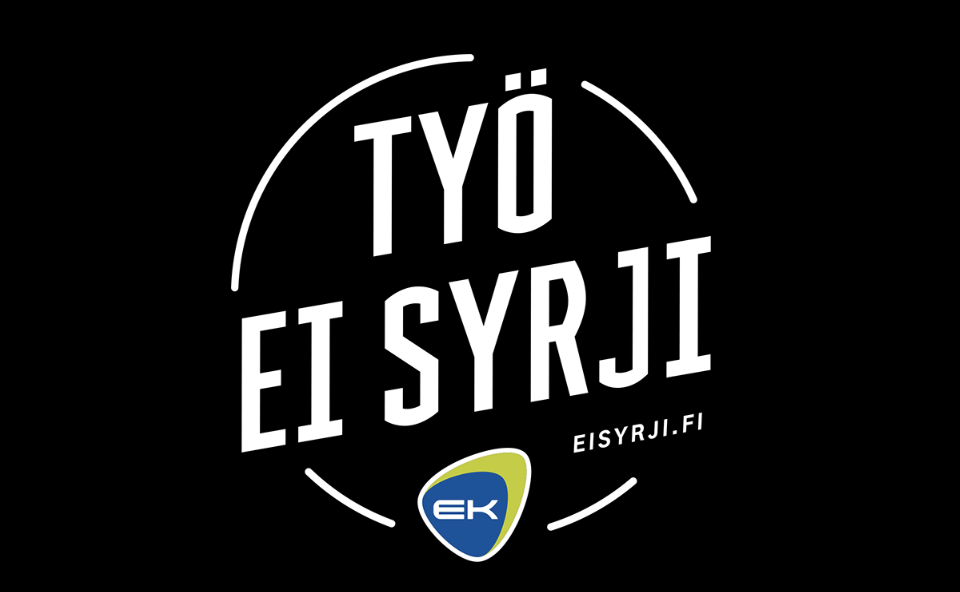 VALA & Work Does Not Discriminate -campaign
VALA joined the Work Does Not Discriminate -campaign to support workplace equality. Together with other participants, we are committed to fight discrimination and prejudices that take place in work life.
Why?
There is a persistent gender wage gap between men and women in Finland. Foreign sounding names are discriminated in recruiting. Sexual minorities and people identifying as non-binary still face negative treatment and can feel their needs and identities aren't respected or even regarded.
Even though non-discrimination is regulated by law in the Equality Act, we at VALA believe that in order to eliminate workplace discrimination in Finland, a more extensive transformation in national attitudes in required. This means raising awareness on the topic, actively acknowledging and shifting attitudes, and developing more company cultures that support its employees regardless of background.
With the Work Does Not Discriminate -campaign, the Confederation of Finnish Industries (Elinkeinoelämän keskusliitto EK) has brought this important topic into wider societal discussion. Discrimination should not hinder or prevent anyone's employment, their occupational success or enjoyment at work. This is why we at VALA felt that we ought to commit ourselves to this campaign and contribute in building a more open and encouraging work culture for everyone.
How does VALA encourage equality?
We are a multicultural community:
We believe that it's an absolute benefit to have such a multicultural community of different nationalities working within VALA. Amongst other things, we help out expatriates in the integration process by arranging practicalities regarding moving to Finland, and by compensating expenses from Finnish language studies.
In our recruiting, we focus on the things that matter:
No one is discriminated in our recruiting process based on their gender, ethnic background, age, language, religion, beliefs, invalidity, sexual orientation or any other form of discrimination. The only things that matter are the applicant's abilities to perform the required work tasks and his or her (positive) attitude towards our self-directed and low hierarchy working culture.
Flexible working culture:
We aim to enable all kinds of working conditions to different life situations and wishes. At VALA, people are invited to work in the projects they want to, with the tools, and from the location they see fit. Flexible attitude on vacations and working hours enable our people to study, travel and spend more time with their families (see more at #isähaaste).
Common language:
Our official language is English. This enhances cohesion when everyone understands each other.
We invite our whole personnel to plan VALA's future and strategy:
VALA's strategy isn't established by the management, but instead is built together wish the entire personnel, taking each individual opinion into consideration. This means that each one of us at VALA has a say in what our culture and working environment looks like now, and in the future.
Gender-neutral working environment and accessibility:
We do not categorize people based on gender and you can enjoy gender-neutral toilets at the VALA office. We are also not tied to our office: video conferences and remote service connections facilitate working from different locations.
What next?
We at VALA commit to building a more equal work environment by creating more discussion around this topic internally and workshopping together as a community on what can be improved.
How does your organization enhance equality? We challenge you to join Työ ei syrji -challenge! #EiSyrji