Dragos on how test automation gives wings
08.08.2015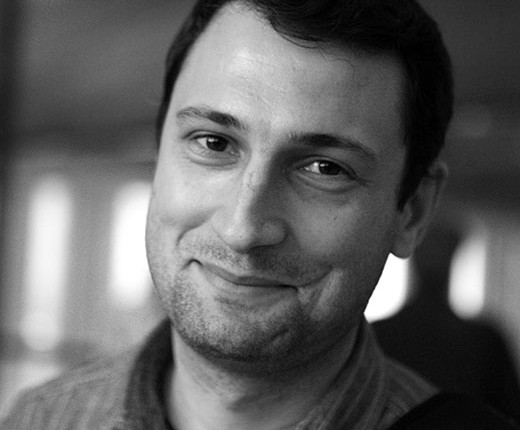 Dragos is one of our most experienced test automation engineers. He has been in Finland since 2010 and has fell in love with Finnish summer, its forests, lakes and the blue sky. We wanted to share a bit his experiences and expertise about current trends in the test automation.
Q: You came to VALA from Romania. What was your reaction after receiving a job offer from Finland?
A: First, I was a bit surprised. After that things just worked out since it took less than 3 weeks and I was in Helsinki. I remember that it was pretty crazy during those 3 weeks since I was totally unprepared for relocating to Finland.
"The projects are always challenging and something new."
Q: Why did you decide to come?
A: At that time it felt like an adventure. I was really curious. The offered position was also the perfect match for me – networking, GUI test automation with using QTP and the financial aspect. When I was notified that the position was mine, I didn't think that much about it. It just felt the right thing to do. Of course, the change was really big – friends and family – you need to get used to the fact that you don't see them every day. For me this was the most difficult part but looking back, it is now clear for me that I did the right thing.
Q: So what it is like to work in VALA?
A: The projects are always challenging and something new. This keeps me focused and never gives me the chance to get bored which is for me the key factor. The environment is multi-cultural so you are meeting interesting people all the time which is great. I really appreciate the fact that VALA has remained a dynamic environment to be in: no bureaucracy, and always easy to solve things related to work, most of the time with just one email or phone call. Also VALA was the first company that gave me "wings" – and I'm not joking. At the latest team building we went flying into a wind tunnel which was more than cool. So on top of everything, we have also great team buildings!
Let's now dive into to Dragos' core expertise, test automation. He believes that the main key is to get involved and expose oneself in complex projects which forces one to make research, try things out, explore and therefore get better and better. Dragos thinks that maintaining and acquiring the right skillset is increasingly more important.
Q: But first, do you think that companies should increasingly automate their test cases? Why?
A: Test automation is a must if we talk about complex systems and applications. There is no way you can be efficient and ensure the high quality of your product unless you are using test automation. Nowadays regression cycles usually cover thousands of test cases and being competitive by running everything manually is simply not an option anymore. BUT, initially an automation solution requires time and effort and is not cheap. The benefits occur usually on the mid or the long term. So, as long as there is a good understanding of this aspect and management acknowledges the fact that results are worth to wait for, then yes, automation is always the way to go.
"The main advantages of Robot Framework are the fact that it is an open source generic testing framework and the fact that it is keyword driven."
Q: The first version of Robot Framework was developed in Finland in 2005. Now it is coming increasingly popular outside of Finland as well. Why do you think it is such a good and popular tool?
A: The main advantages of Robot Framework are the fact that it is an open source generic testing framework and the fact that it is keyword driven. Open source means that there are no costs related to licensing and this is always appealing to managers, who probably have been facing some tight budgets lately. The fact that it is generic means that you are able to control various applications – Java based applications, web based applications, mobile applications by using different drivers that are supported by Robot FW via libraries.
Q: What do you think will be the next big thing in quality assurance? Why?
A: Automation is already a big thing but will be also in the future. Tools and frameworks for GUI (Graphical User Interface) test automation are just getting better and better. Communities are growing, the knowledge base gets bigger and the internet makes it really easy for everyone to share solutions. Testing is moving a little bit closer to development and pure manual testing, I think, is already most of the time obsolete.
Q: What is the next big thing in the whole IT-industry? Why?
A: I'm not sure if it will be quite next thing but AI (Artificial Intelligence) is improving. For example cars are driving themselves and computer programs are able to monitor and diagnose health conditions. I hope that we will see soon lots of amazing things related to AI and hopefully no Skynet.
"Appium is definitely something I have started to check in my free time."
Q: What are the next skills you want to learn?
A: I would like to focus a little but on GUI test automation in a mobile environment. Mobile is now a huge thing and of course this environment there is need for automation. Regarding technologies, Appium is definitely something I have started to check in my free time. Improving my communication skills is also important since I usually tend to prefer being in front of the computer doing stuff than for example spending time in a meeting discussing things.
We can conclude that five years in Finland has given Dragos adventure and notable uplift for his career – not just because of the wind tunnel. It seems that test automation has given him wings.