The future of testing
DESCRIPTION
We naturally discuss about software testing daily. Not surprisingly, the future of testing is often a topic of interest and debate.
Since we have an abundance of expertise around this topic at VALA, we thought we'd utilise this and bring our knowledge to a wider audience.
Thus we made a survey and analysed the results, which was then put together to form this whitepaper.
The main aspect of this whitepaper is the future. While we deal with present too, the main focus is on how various aspects of testing will change in the future.
The survey was answered by 30 software quality assurance experts from VALA.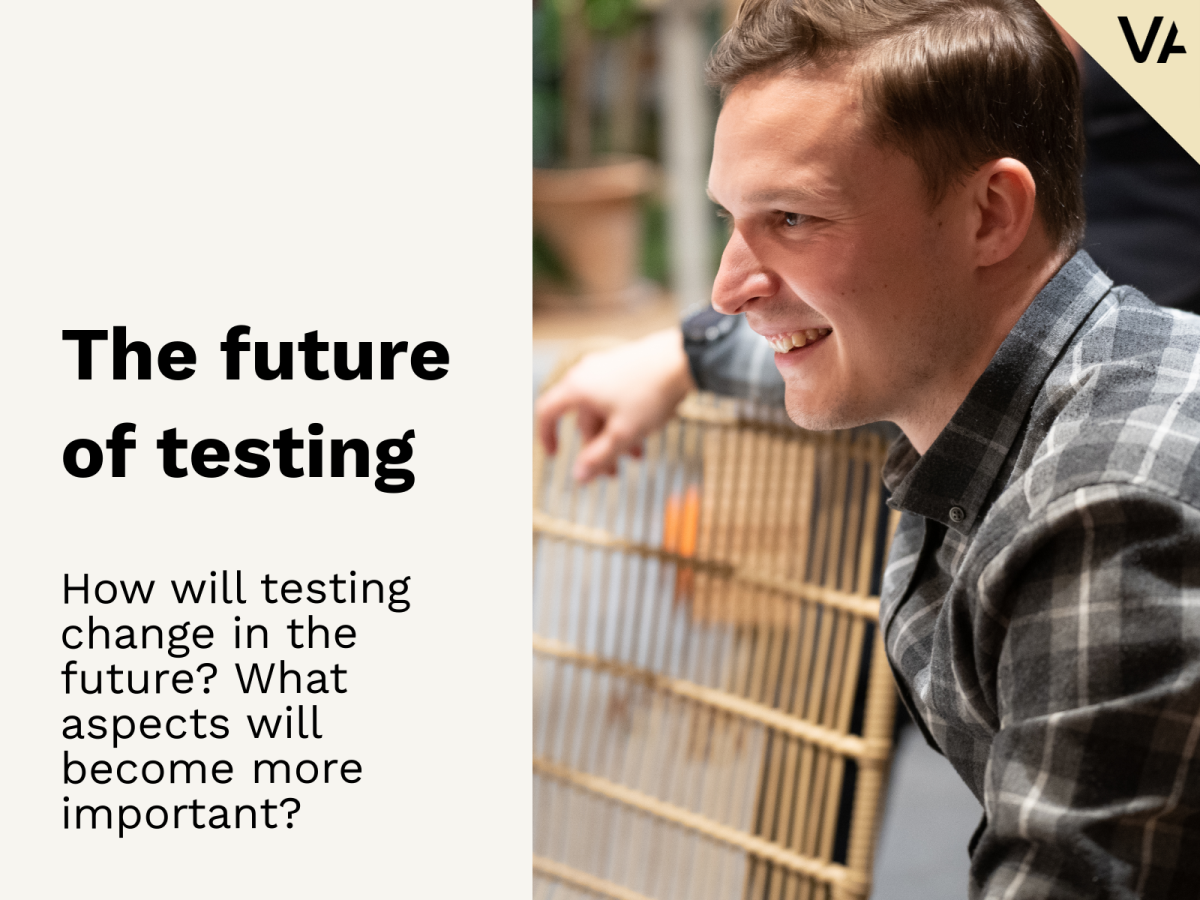 Content
---
01
Intro, methodology & Executive summary
---
02
9 different aspects of testing and how their importance will change in the future
---
03
Summary of the results
---
Open guide here
Our mentality is that we want to share our knowledge to as many people as possible and thus we don't require you to leave your contact details, the content opens directly in your browser.