VALA is the employer brand of the year
17.03.2020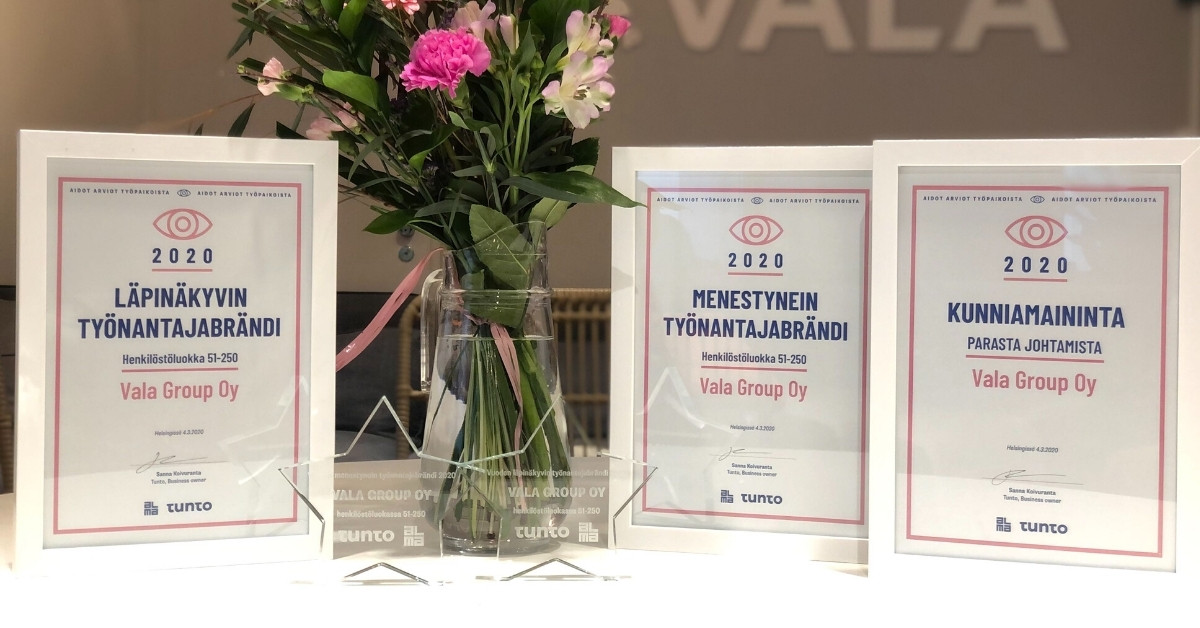 We are stunned, proud, confused and happy. VALA was chosen as the most successful employer brand of the year in Alma Media's event carrying the same name. On top of this, VALA was awarded as the most transparent employer brand and got a special recognition for the best management.
We've worked hard towards our goal of happiness for many years and we know we've come far. Still, in our wildest dreams we weren't expecting to be acknowledged like this.
The winner was chosen based on employee reviews in Alma Media's Tuntopalvelu and financial strength reviewed by Kauppalehti. Tuntopalvelu is an online platform for employer reviews, with more than 1500 Finnish companies reviewed. VALA is currently the number one company in Tuntopalvelu and our financials are very strong, which brought us the award.
A humble thank you to the organisers, and the biggest thanks goes to every single VALA person for making this possible!