VALA Activities & Events
14.02.2022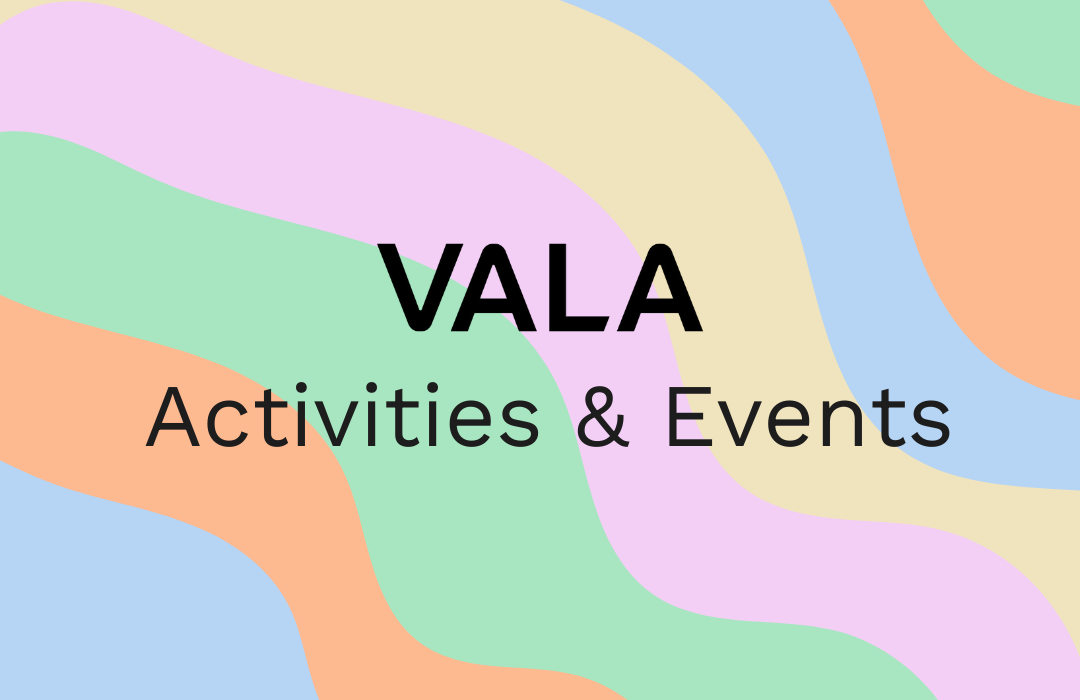 Some years ago we had crazy parties and some game nights at VALA. That was basically it. Fast forward to 2022 and we have something for almost everyone! This post presents our various company activities, and sheds light on why it's more than okay not to participate.
At VALA, everyone builds their own activities
VALA has always been eager to tailor the work environment based on people's needs. And we very well understand that not everyone needs social activities. Hence, it has always been highlighted that no one should feel any pressure of participating.
If someone only wants to do their work and nothing else, that's totally fine. For those who can only attend during work time, we try to arrange earlier get-togethers every once in a while. We hear those who want family events and not hard core parties, though we still offer the hard core parties too. You probably get the point already.
The idea with our current happiness vision is that we don't make our people happy, we offer them the tools to do it themselves if they want to – the same applies here with our activities. Our goal as an employer is to offer something for everyone, and for someone that something is the peace of mind of not attending.

Next we'll go through the whole extravaganza of opportunities for those who want to participate!
Casual Events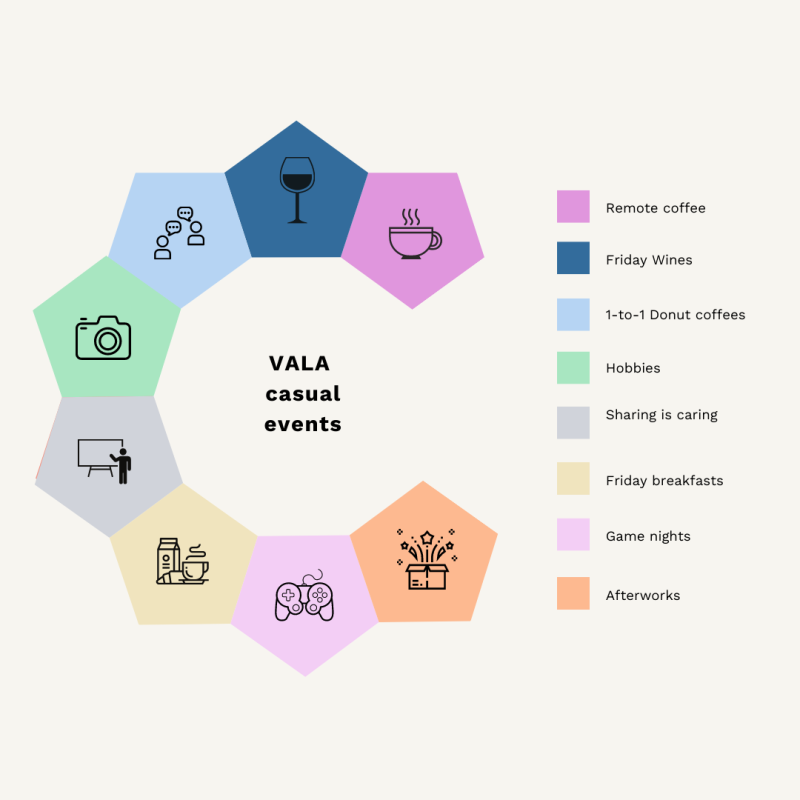 Remote coffee
Casual remote coffees available for everyone. No activities, just coffee and chatting. Twice a week on Monday's and Friday's.
Sharing is caring
Casual morning coffee event where one VALA person at a time shares about his/her own work. Once a week on Wednesdays.
Game nights

We have plenty of gamers here at Vala. Board games, cards, TTRPG, video games, … you name it. Every once in a while we get together onsite or online to spend a night together with good food and games. Biggest hits are Cards against humanity and Neppis cars at the office!

One to one familiarizing meetups through Donut app
We have this app called Donut in our Slack which randomizes two people (only from the people who have enrolled on the specific channel) who then meet each other remotely or face to face. The purpose of this is to make a habit of getting to know new people at VALA. The Donut app also asks each participant various questions to get to know each other better!
Hobbies
If you have a hobby, you can arrange event(s) around it. Simple as that. Some more or less active hobbies at VALA have been climbing, movies, hiking and photography. A recent newcomer is floorball while football is something that has poorly been played only once, that one time we won against Siili…
Afterworks
Afterworks is probably familiar to everyone. However, this is not to be mixed with Friday wines. Although afterworks and Friday wines can be held together, afterworks is a more planned and less frequent version of the Friday wine, where a company-provided food plays an important role.
Friday wines
The concept is far from unique but it works. Last week's raffle winner is the person in charge. They select a wine of their choice and buys enough of it for everyone. First we'll taste the wine, then we'll raffle the winner. Winner takes home the leftover bottle(s) and get's to arrange next week. Low maintenance, very casual, and fun!
Friday breakfasts
Before Covid we had a very good breakfast served at the office every Friday morning. It was just perfect to arrive at a ready made buffet and then enjoy the perfect breakfast with colleagues. Hopefully soon again!
Professional Events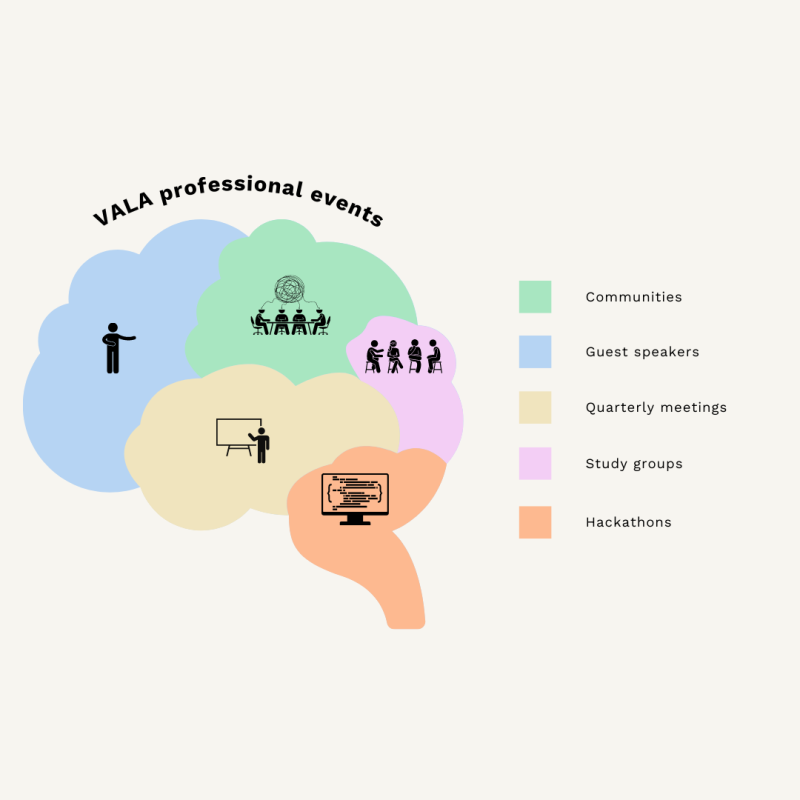 Communities
We have currently five active communities, because the DevOps community wanted to take down barriers and blend into other communities. Typically we have more or less one community event every week, varying from sharing past experiences to future possibilities, be people or technology oriented. The communities aim for having their own style of approaching things, so there would be something for everyone.

Guest speakers
There's awesome speakers also outside VALA, so every once and while we ask for a presentation or coaching from a guest speaker, for example on self leadership or general security testing skills.
Quarterly meetings
Four times a year we go through the company status in Quarterly meetings. There all the company activities will be shared in a nutshell, not only financial figures and project situation, but also all things new and topical at VALA.
Study groups
Sometimes it feels good to form a longer lasting group to dive deeper into a topic of interest together. We've had study groups with or without an external trainer, but every time it feels good to study together with other VALA colleagues. The newest study group is forming around communication super powers.
Hackathons
Not everyone fancies a workshop based on discussion or informative presentations, and that's why we have hands-on hackathons every once in a while to get busy with developing internal apps for VALA. And enjoying some pizza. And maybe occasionally having a beer or two.
Parties
RoboCon afterparty
For many years already we've been privileged to host the afterparty of Robocon conference. More people that we should let into our relatively small office, hotdogs, retro games and a Gin & tonic bar, that's our recipe for success.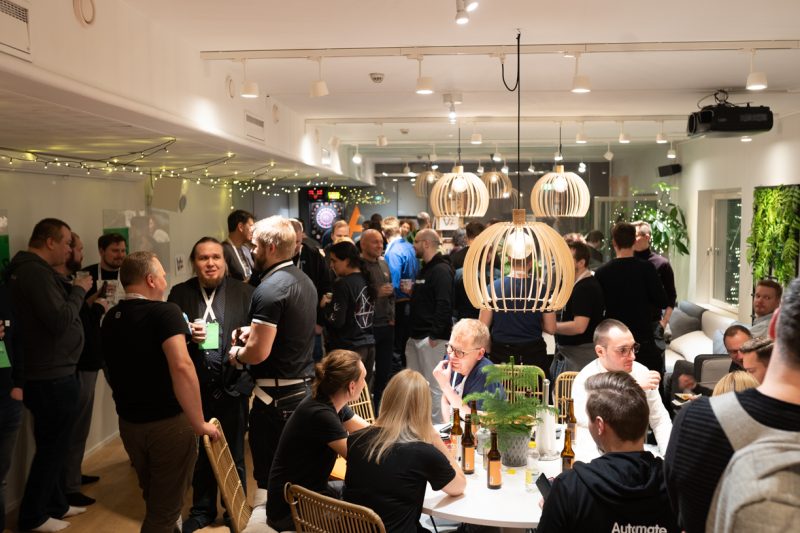 Vappu
VALA WAPPU has been a cheerful hybrid event – meaning that there's a family part first and then the late evening is for adults only. Moreover, the adult party has been quite cheerful over the years to say the least.
Summer
Summer party at VALA is for personnel only. That, and the fact that it happens sometime during the Summer, are the only common factors between our summer parties. Oh, and food and drinks… Otherwise, it's about doing something fun together and bonding with colleagues in a relaxed atmosphere. 
Valloween
Some of you were able to crack the code behind this clever name, yes, it's VALA halloween party. This too is a hybrid type of thing beginning with the family part and ending in something way louder. Well maybe that's not the correct word as kids can be very loud too when cracking a pinata or "fishing" for treats, but you get the point.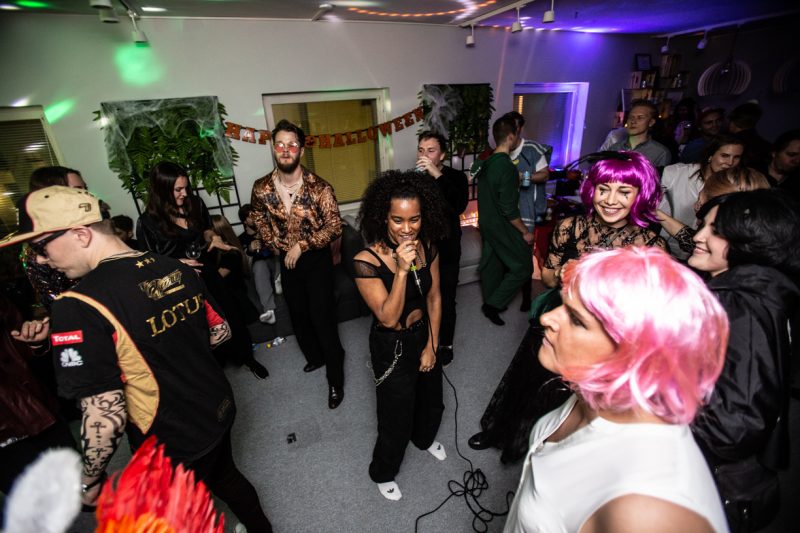 Christmas
We actually usually have two Christmas parties. First we have a traditional party which is called pikkujoulut in Finnish. Then right before holidays we have a so-called porridge party at the office which is a more quiet and relaxed event, focusing on gifts and porridge, and of course thanking each other for another great year together.