To be a software tester or a developer: a transition story
03.08.2016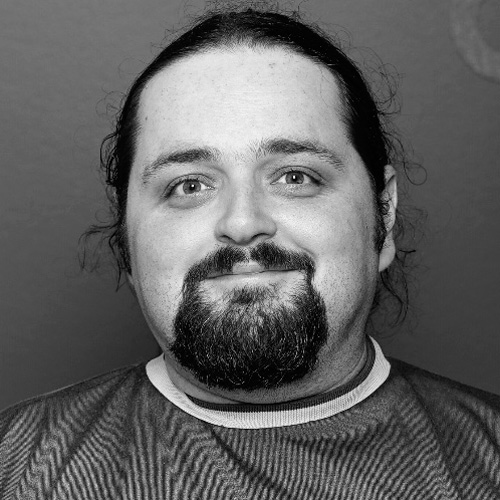 Our quality assurance specialist Bogdan took some time to write about his career goals in software development and testing realm.
Why did you want to transition from software testing to development?
At young age I looked at things around me and my curiosity drove me to question their way of working, to learn why they do what they do. Across the years I went through school thinking about the same questions: how and why? Eventually, I became more interested in figuring out how I could make something even better than it previously was.
This transition in thinking led me to look at ways to improve things around me. I expressed myself at first with drawing and copying. I also read to gain insight to why things, for example something like airplanes worked the way they did.
"I seek to create and build, not just verify and question."
Nowadays, I seek to create and build, not just verify and question. That is a driving force in my day to day life. It can be something as simple as a small sketch, a model or lines of code. This is something I sought after for quite some time; transitioning to a more creative role where I can use my imagination, where I can use my ideas to bring users a beautiful picture in the shape of a useful application.
Why did you choose iOS in the beginning?
Apple may not have been the first to build something new but it sprang from the dreams of people who prized innovation and creating beautiful things. As the Macs became what they are today and finding myself fascinated by their software and hardware I decided to give it a go. About five years ago I had the pleasure to work as an iOS Developer on a junior level and I enjoyed it. While at the time the tools were not as good as they are today the intuitive use among other things is what kept me interested.
Did you face challenges during your journey from testing to development?
During my work career, I have been in testing and development positions. Although, I aim to create something, I feel like I do not want to lose the touch in testing either. It is more about what the overall aim of the project I am involved in is and what part I play in it. I feel like the different roles have made me understand better how to make applications that people love to use.
"It is just great when you are having fun when working on something you feel strongly about."
When I worked as a tester in large corporations like IBM, I had the chance to again question and study things in detail. On the other hand, it was great to get back to iOS development on one position I had. Returning to programming brought me great memories from my younger years when I would scribble some lines of code on a piece of paper. It is just great when you are having fun when working on something you feel strongly about. Learning to write better code, test it and make a beautiful experience for user is the challenge. Also, finding enough time to learn new tricks while working on active projects is sometimes challenging. Well, I like challenges, so I am determined to overcome it as well.
What would you want to achieve?
I think it is not the finish line I am pursuing, but an endless journey of providing better software and content to people. I would like it to materialise in intuitive applications that people will find easy to use. I like to think that the evolution is the goal in itself, like a life cycle of a butterfly or something else equally fantastic. Sure, it will be a long trip but I am willing to bet it will be worth every single step.
"People are imaginative beings, we deserve to learn, create and grow."
What role does VALA play in your journey?
I did not expect VALA's support at this magnitude. I got the support and encouragement I needed, but also the freedom to pursue my dreams. My belief is that any company should do as VALA Group did for me; help their employees grow and evolve rather than remain in the same role, doing the same things. People are imaginative beings, we deserve to learn, create and grow. Imagination is meant to fly, not stagnate. I am grateful I was given this opportunity to follow something I have been always interested in.
What would you like to say to people reading this?
My advice to all who may read this is: grow, become better and never forget your dreams. One day you might be the one to create something completely revolutionary that most if not all will find useful and also pleasing to behold and see in action, whatever that may be.