Puettavat älylaitteet: Testaus ja testiautomaatio
Lyhyesti
Asiakkaamme on edelläkävijä urheilukellojen, sukellustietokoneiden ja muiden vastaavien instrumenttien suunnittelussa ja innovaatioissa, joita seikkailijat käyttävät ympäri maailmaa.
Olemme auttaneet asiakastamme varmistamaan, että heidän laitteiden ja ohjelmistojen laatu vastaa tuotteita käyttävien henkilöiden korkeita laatuvaatimuksia.
Miksi asiakas valitsi VALAn?
VALA on alallamme tunnettu toimija ja meillä oli asiakkaan kanssa entuudestaan yhteisiä tuttuja. Polku kumppanuuteen oli siis lopulta melko nopea sen jälkeen, kun otimme yhteyttä asiakkaaseen.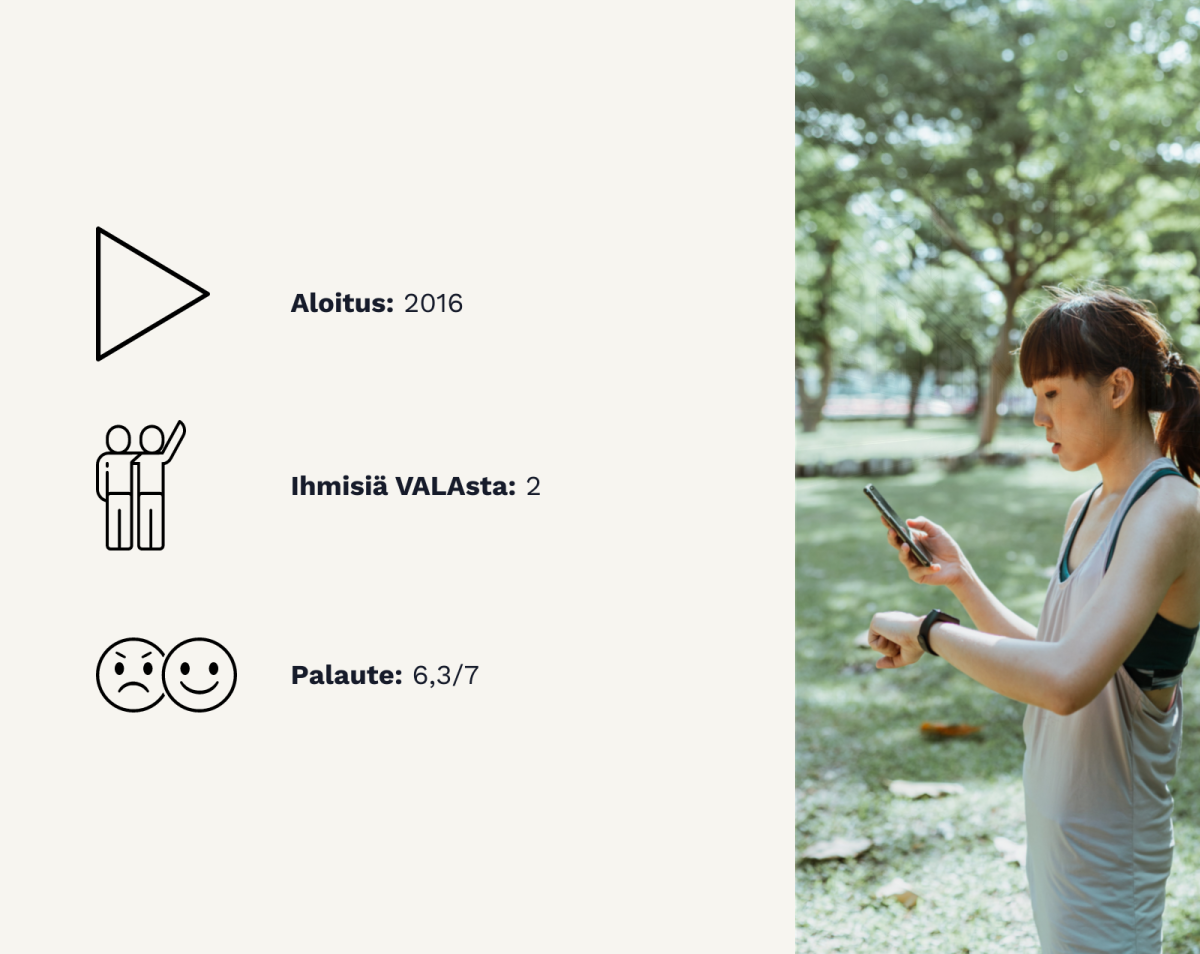 Liiketoimintahyödyt
VALA ammattilaiset ovat työskennelleet yhdessä ohjelmistosuunnittelijoiden, käyttöliittymäsuunnittelijoiden ja tuoteomistajien kanssa, vastaten testien suunnittelusta, testitapausten tekemisestä sekä testiautomaation kehittämisestä.
Lisäksi olemme auttaneet kehitystiimejä suunnittelemaan ohjelmistojen testattavuutta varmistaaksemme, että korkealaatuiset tuotteet täyttävät niille asetetut vaatimukset.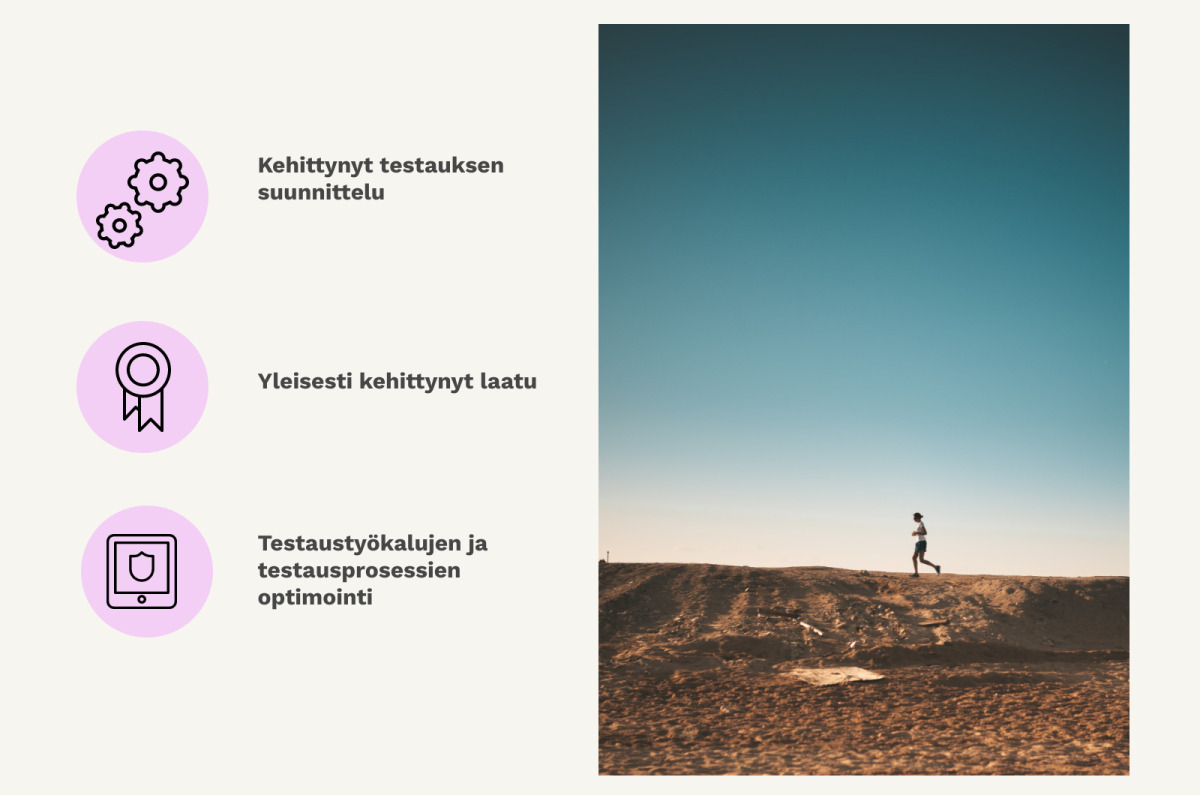 Palautteita VALAn asiantuntijoista:
"Super quality, in good pace. Valuable argumentation and opinions!"
"I don't recall during my career here anyone having such a rocket start on their first day getting things done and being able to when considering all the complexity and industry knowledge required."

"There is a brilliant amount of courage to go the extra mile and instead of focusing just on test automation, VALA Group is able to contribute to the overall quality of the products and software."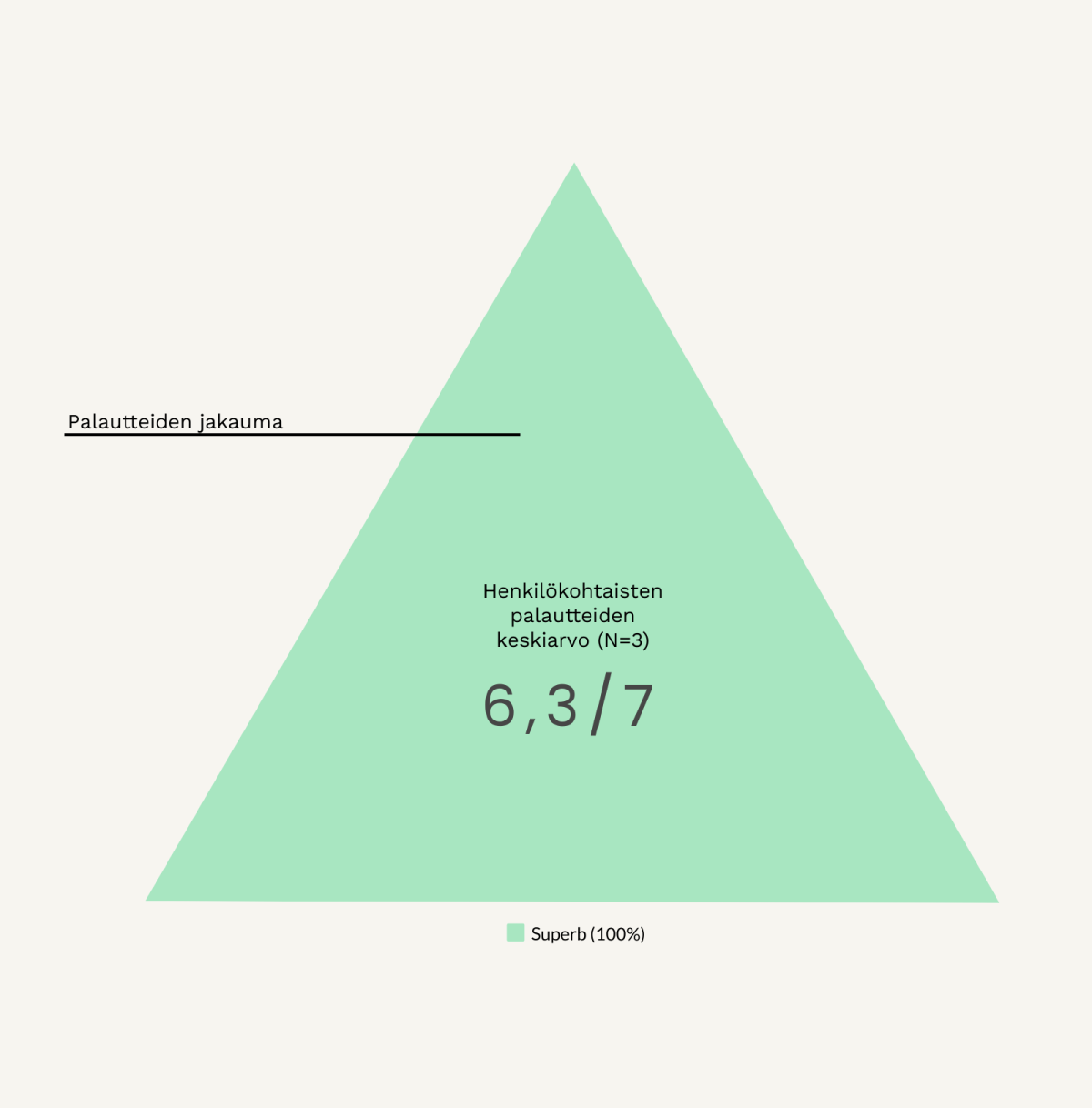 Miten VALA on asiakkaalle tärkeä?
Erinomainen asiakaskokemus liittyy suoraan korkealaatuisiin tuotteisiin ja ohjelmistoihin. Asiakkaamme tunnetaan laadukkaista tuotteistaan, ja parhaat mahdolliset laatu- ja testiautomaatiopalvelut takaavat, että heidän tuottama asiakaskokemus on erinomainen ja asiakkaiden odotukset täyttyvät.