Vähittäiskauppa-ala: Laadunvarmistus & Testiautomaatio
Lyhyesti
Asiakkaamme toimii vähittäiskauppa- ja palvelualalla tarjoten palveluita laajalla spektrillä. Me VALAlla työskentelemme hankinta-, asiantuntija- ja tukipalveluiden parissa ja osaltamme autamme asiakasta täyttämään strategiassaan asetetut laatuodotukset ja tarjoamaan asiakkailleen ja yhteistyökumppaneilleen luokkansa parhaat palvelut ja ratkaisut.
Miksi asiakas valitsi VALAn?
VALA on tunnettu laajasta osaamisestaan ​​laadunvarmistukseen liittyvissä palveluissa ja kun pääsimme keskustelemaan asiakkaan kanssa, saimme vakuutettua heidät siitä, että pystymme tarjoamaan sitä osaamista mitä he etsivät, sekä myös skaalaamaan tarjottavaa palvelua heidän tarpeiden mukaan.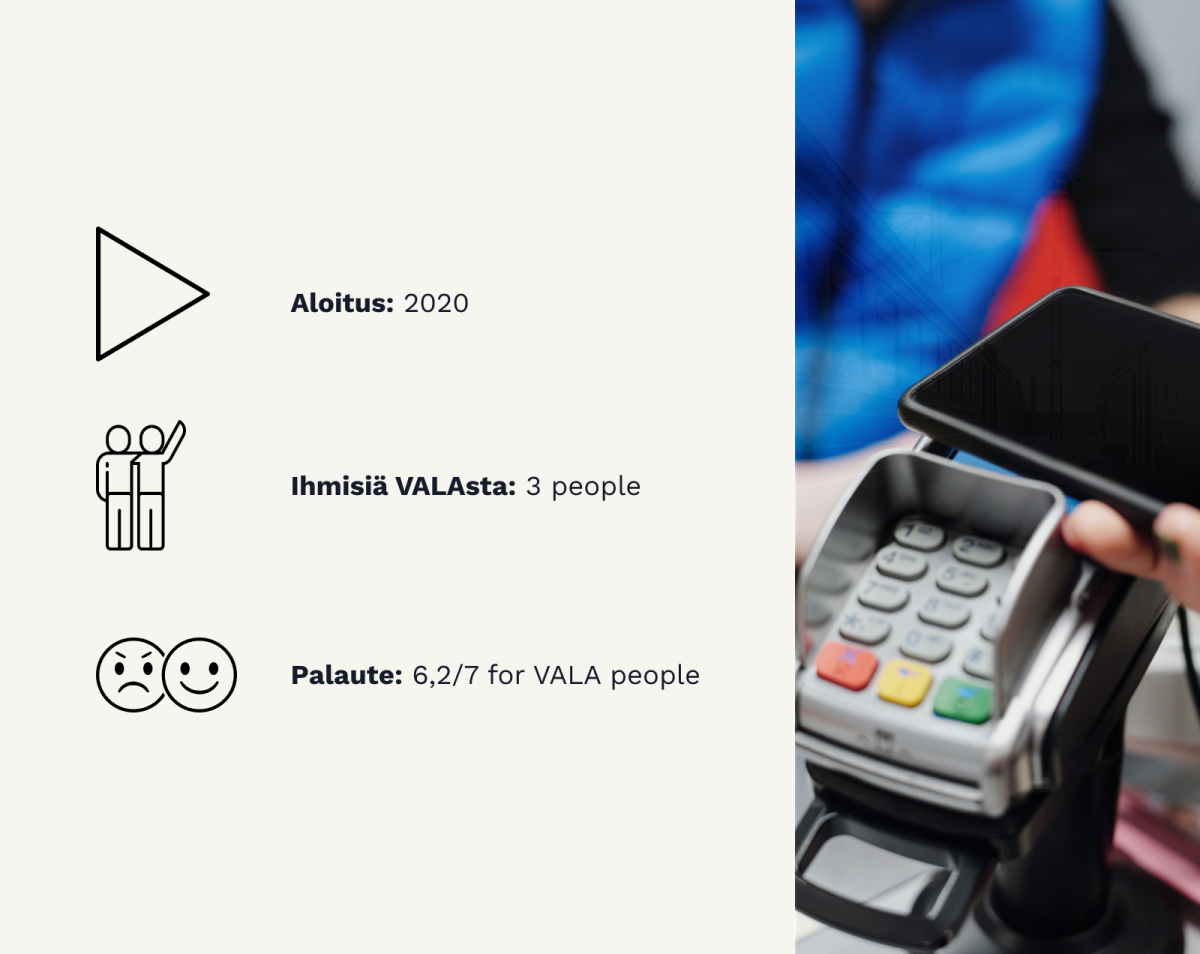 Liiketoimintahyödyt
Työskentelemme muun muassa mobiilisovellusten testausautomaation ja laadunvarmistuksen parissa varmistaaksemme, että asiakkaamme pystyy tarjoamaan asiakkailleen luokkansa parhaan asiakaskokemuksen digitaalisissa kanavissaan.
Lisäksi toimitamme liiketoiminnan kriittisten prosessien laadunvarmistus- ja testausautomaatiopalveluita, jotka mahdollistavat heidän digitaalisten ratkaisujen skaalautumisen ja toimitusketjun optimoinnin, sekä manuaalisen työn minimoimisen asiakaspalvelussa.
Tuemme myös asiakkaan digitaalista transformaatiota tarjoamalla laadunvarmistuspalveluita, jotka tukevat heidän liiketoimintaa koskevaa päätöksentekoa ja lisäävät luottamusta heidän digitaalisten ratkaisujensa laatuun.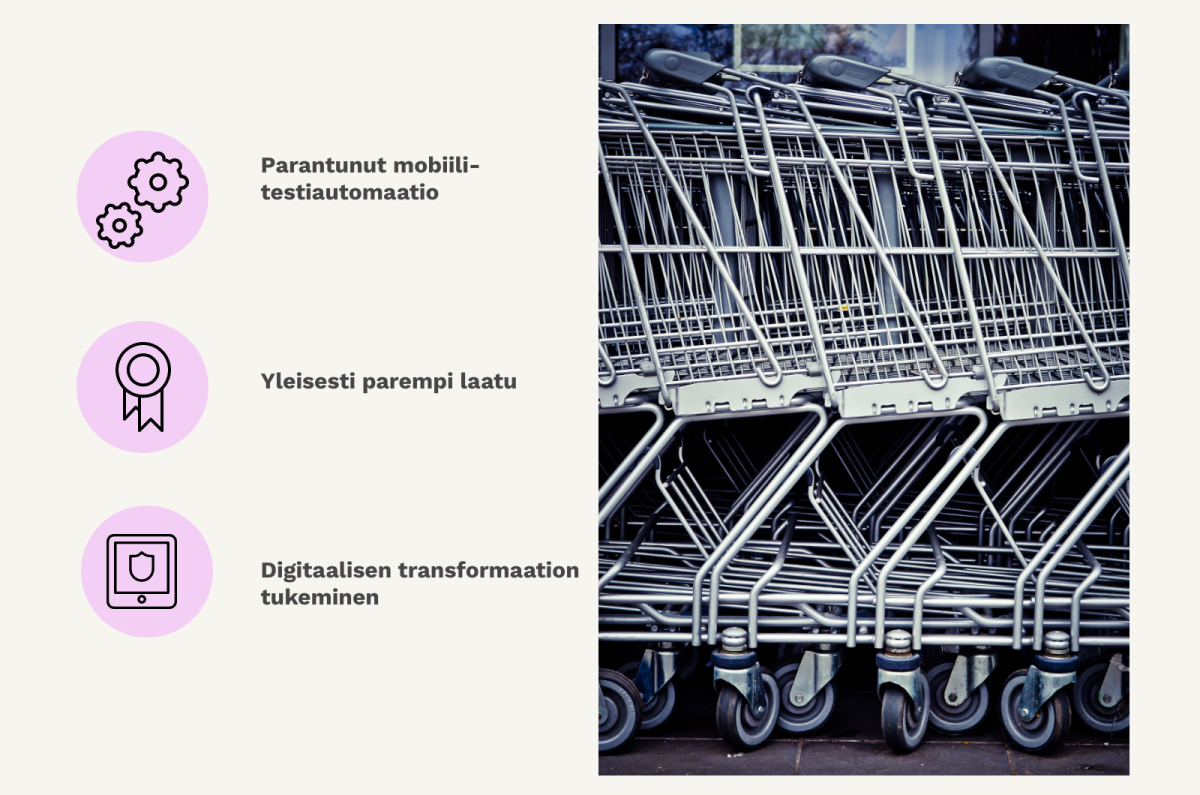 Palautteita VALAn asiantuntijoista:
"He went beyond what was expected of him by contributing to our recruitment efforts. He acted as an exemplary representative of us to the open market and ultimately helped us to get the very best candidate to our ranks. On top of this heroic effort he soldiers on as the quality bedrock of our webstore backbone, the order management pipeline. Kudos!"
"He is a superb team player and a seasoned expert. He is continuously developing the area he is working on and bringing new ideas on how we as a team can work better. Great work Juuso!"
"Interested in his work, thorough testing. Exceptional working colleague."
"He doesn't only just do what is asked. He is eager to develop processes better and better."
"It is great to see that you are asking for feedback and want to develop the ways of working and our cooperation based on real feedback. He has a profound knowledge on the tasks at hand, he is very proactive and takes on tasks immediately. He is very independent and self steering which has given us the opportunity to just leave the stage to him and our role is just to help him succeed in how work"
"We are very satisfied and have a hard time on pointing things that should be improved at this stage"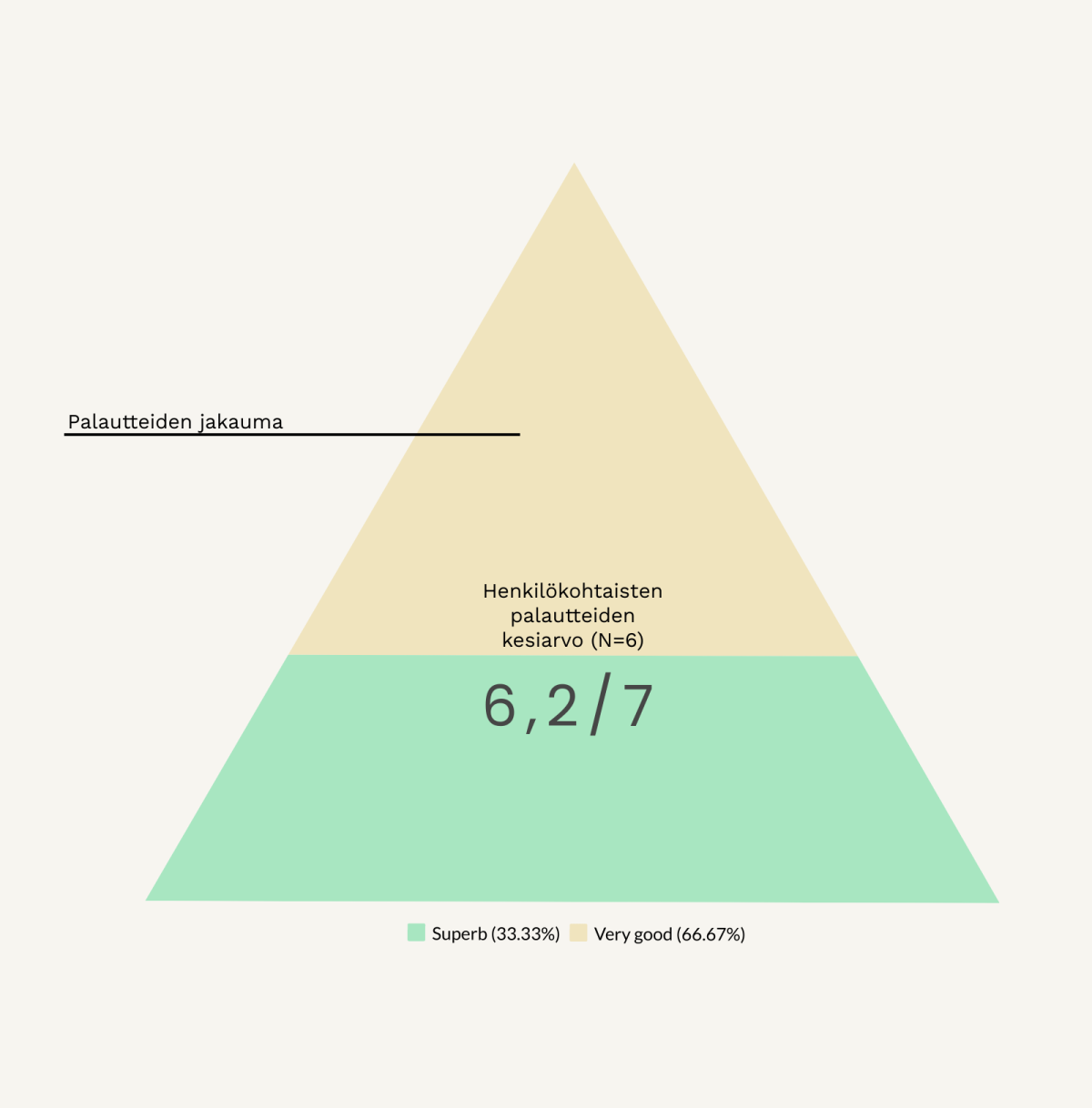 Miksi VALA on asiakkaalle tärkeä?
Luokkansa paras laatu digitaalisissa palveluissa on asiakkaallemme välttämätöntä. Siksi kokonaisvalaltaisesti laadun tunteva kumppani osaa auttaa asiakasta parhaalla mahdollisella tavalla.