VALA software quality guidelines
DESCRIPTION
This is a VALA guide for quality leads and business representatives to determine what kind of quality aspects to focus on in a software development project. The guide can also be used as a basis for quality strategy planning or reassessment.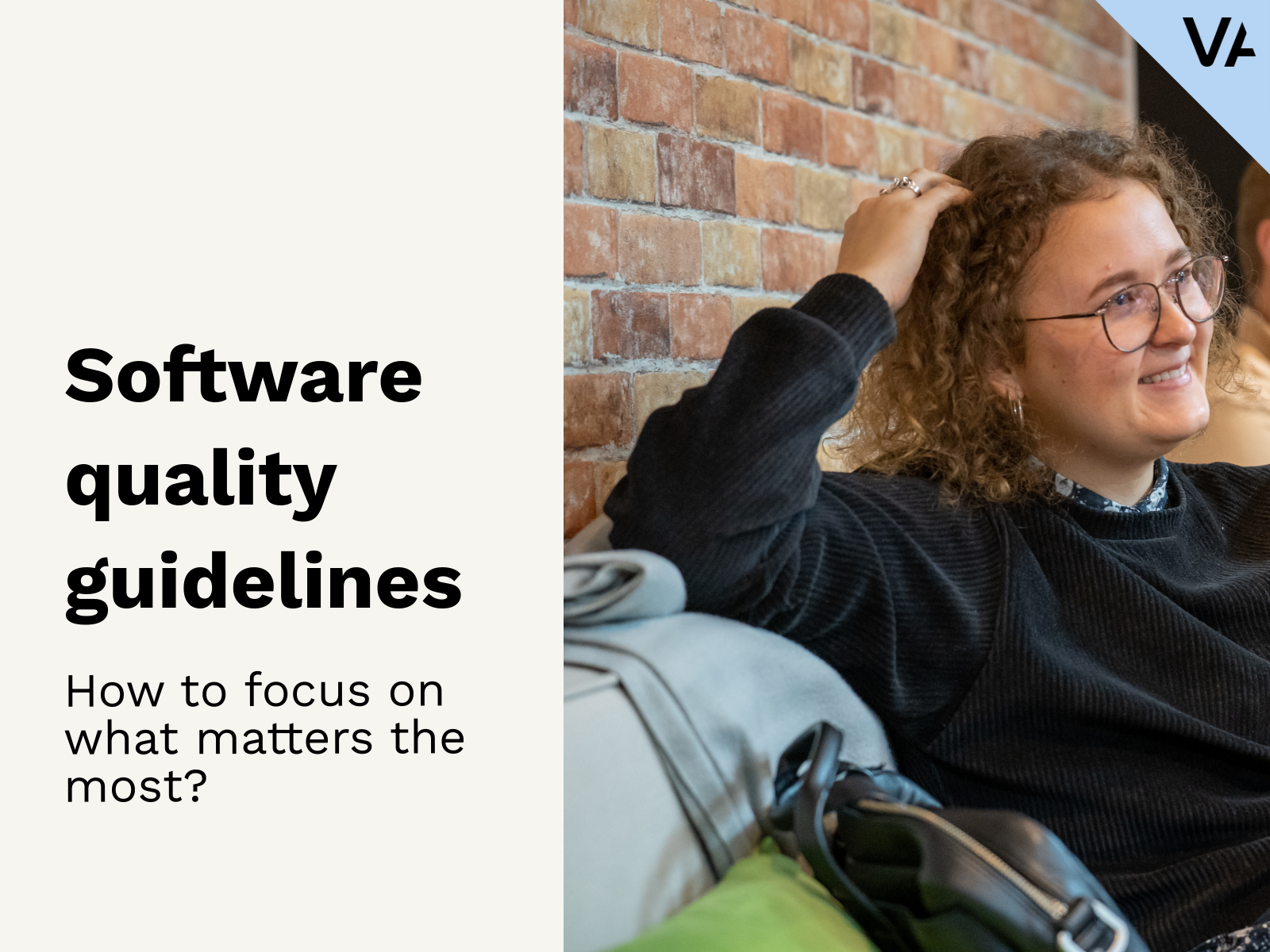 Content
---
01
Functional suitability
---
02
Performance efficiency
Open handbook here
Our mentality is that we want to share our knowledge to as many people as possible and thus we don't require you to leave your contact details, the content opens directly in your browser.